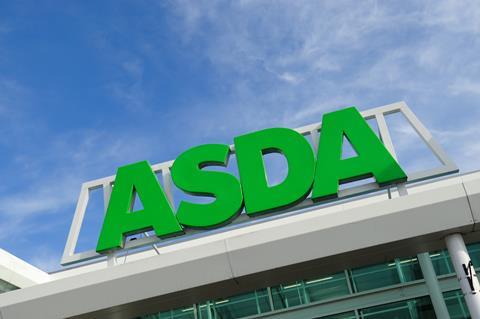 Asda was the cheapest retailer for our special sustainability-themed Grocer 33, holding off the challenge of rivals even with their loyalty-based pricing.
Our shopping list was made up of products featuring at least one key sustainability element such as plant-based, Organic, plastic-free or refillable. Asda came in at £68.41, £4.13 cheaper than second-placed Morrisons, with Asda offering the lowest price for 23 products and coming in exclusively cheapest for 13. These included the organic blueberries, Method kitchen cleaner and Philadelphia plant-based cream cheese.
Morrisons was cheapest for 14 items and exclusively so for five, including the Alpro soya dessert, Little Soap company soap bar and Oxo vegan stock cubes.
While Tesco came in £8.31 more expensive than Asda at £76.72, its Clubcard Prices promotions made a significant difference. There were 11 such deals, giving Clubcard-holders a combined discount of £7.49, which reduced the gap to Asda to just 82p. Tesco was exclusively cheapest for the organic broccoli and the Swedish Glace dairy-free ice cream.
Sainsbury's was £8.78 more expensive than Asda on shelf. In the past two weeks it has managed to undercut Asda after applying Nectar Prices, but this time the scheme made little difference. Members would have saved just £2.41, leaving it still £6.37 dearer than Asda.
Waitrose was £11.38 pricier than Asda at £79.79. It offered the lowest price for three items, two of which – the Beet It beetroot juice and the Tofoo Co tofu – were exclusively cheapest. But this was offset by a significant increase in the basket as a whole, up 9.4%.
The latest inflation figures from the BRC/Nielsen show food prices fell in September for the first time in more than two years. That was not the case for this basket, coming in 1.1% more expensive than last month and 6.1% more expensive than a year ago but both Asda and Morrisons recorded a monthly decrease in the cost of the 33 items.
The biggest price increase was on the Oxo cubes, which were 40% more expensive than last year, though seven items were cheaper than this time last year.
/div>