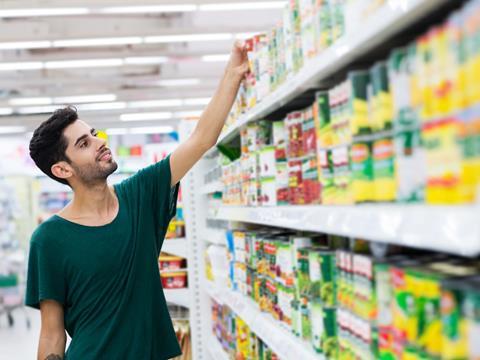 Supermarket prices edged back into deflation last month for the first time since April, according to the latest Grocer Price Index.
The GPI, collated by Edge by Ascential from more than 63,000 individual SKUs across the big four supermarkets, showed annual inflation dropping from a 2019 high of 0.8% in August back to deflation of 0.1% in September.
The overall GPI figure represents only the third month of annual deflation so far in 2019 and reverses the trend of four months of rising prices.
Sainsbury's remains the market leader in terms of annual price actions, with deflation of 0.6% year-on-year after cutting the price of more than 1,000 own brand lines in June to underpin a fight to win back market share.
However, last month it was joined in deflation by Tesco at -0.3% for the first time since April and Asda at -0.1%.
Morrisons remained in annual inflation of 0.8% and has yet to record a month of annual price falls so far this year.
Waitrose, not included in the overall GPI figures, posted annual price inflation of 0.3% compared to 0.1% last month.
On a category basis, household goods (-0.2%) and liquor (-0.1%) showed annual deflation, with the biggest year-on-year price increases in bakery (2.3%), deli (+1.4%) and chilled (+1.1).
Overall prices were down 0.7% on a month on month basis, with the biggest declines in biscuits, confectionery and snacks (-3.3%), frozen (-3.6%) and fruit and veg (-2.8%).