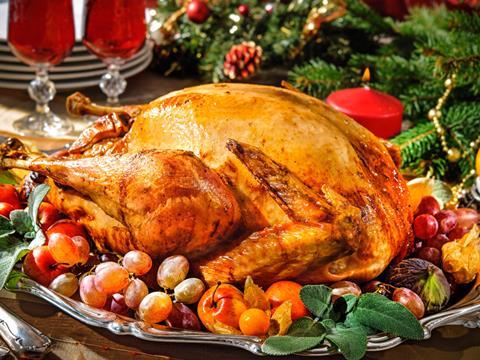 Supermarket prices remained in annual deflation for a second consecutive month in November, nudging to the highest level of deflation since January 2017 as the grocers head towards the festive period.
The Grocer Price Index, collated by Edge by Ascential from over 60,000 individual SKUs across the big four, found supermarket prices fell 0.08% year on year in November, compared with 0.05% in October.
This second month of annual price drops continued the rapid turnaround from industry inflation of 2.7% in the corresponding month in 2017.
That 2.7% price growth in November 2017 marked the high point of the post-Brexit inflationary pressures. This inflationary trend has dissipated over the past year, hitting zero in August.
In November, Asda showed the biggest year-on-year price drop, moving from –0.1% in October to –1% in November.
Last month represented the biggest level of annual deflation for Asda since November 2016 and marks the first time in over two years it has seen the biggest year-on-year price falls across the big four. Potential merger partner Sainsbury's also remained in deflation in November, staying at –0.4%.
Annual inflation at Morrisons was back down to 0.8% after a sharp rise to 1.9% in October, while Tesco was back in annual inflation for the first time in four months at 0.6%.
Waitrose remained in inflation of 0.7%, though down from 1.1% in October. It has remained in inflation every month since November 2016 and is the only supermarket yet to have posted a month of annual deflation so far in 2018.
Asda's deflation in the past month was primarily driven by chiller cabinet foods, with meat, fish and poultry at –3%, chilled and dairy both at –2.3% and deli at –2%.
This trend was mirrored across the wider GPI with meat, fish and poultry the biggest category faller at –2.6%. Deli was at –2.5% and dairy at –1.7%.
The only other category in notable decline was health & beauty products, which were down 1.2% year on year.
The post-sugar levy rise in the overall price of soft drinks has continued to mitigate wider deflationary trends and was once more the biggest category riser in November. However, even inflation in soft drinks is beginning to mitigate as prices are up 1.6% year on year having spiked to 3.9% inflation by July 2018.
Other overall category risers included frozen at 1.2% inflation and bakery at 1% – both categories that are yet to fall back into deflation this year.
The other category yet to post a month of annual deflation so far this year is biscuits, confectionery and snacks, though inflation was only 0.2%, having been 0.1% last month.
Dry grocery, the biggest category by SKU number, posted inflation of just 0.1% down from 1.2% last month.