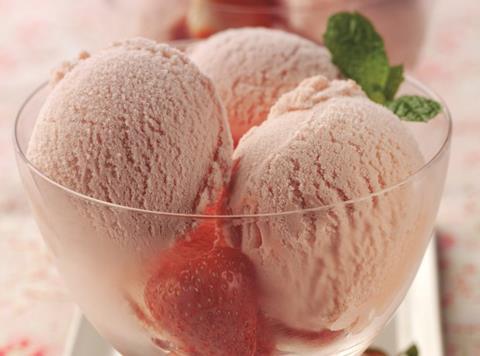 Bidfood is slashing sugar levels across 27 own label products this year as part of an ongoing recipe reformulation programme as it seeks to meet PHE targets.

The foodservice provider has already cut sugar by 23% across all four ice creams in its Everyday Favourites own label range. It has also reformulated its four-strong own brand traycakes range to cut sugar levels by 19%.

Bidfood said although it would not hit the PHE's 20% sugar reduction target across all 27 lines, it would aim for at least a 5-10% sugar reduction.

"We have so far successfully signed off 27 products with a reduced sugar recipe," said Bidfood own brand product and project manager Kirstie Jackson.

"This is a rolling project for Bidfood, so some of these have already reached the market, with more to launch soon and further projects to be started in the near future."

Bidfood brand controller Holly Marrero Easson added: "At Bidfood, we support the work being undertaken by the government to reduce the consumption of sugar, and we are continually working towards PHE's sugar reduction targets across our own brand products,

"We are reformulating a number of products to reduce the amount of sugar, without compromising on quality or taste."
Bidfood added that the initiative was designed to work in tandem with the government's childhood obesity plan launched back in 2016, which flagged breakfast cereals, confectionery, ice cream, yoghurt and fromage frais, morning goods, spreads and biscuits as the key areas in which to cut children's intake of sugar.

The move by Bidfood comes as the out-of-home sector has come in for criticism that companies are not doing enough to reduce the amount of fat, salt and sugar in their products. Recent PHE figures revealed the average calorie levels in products from the OOH sector were more than double those produced by retailers and manufacturers.