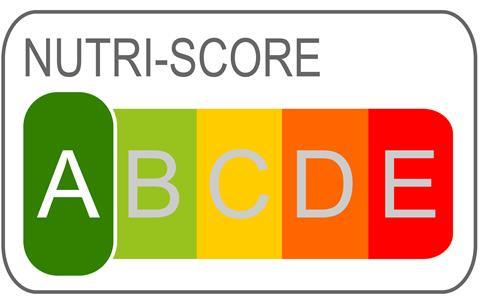 Health campaigners have joined forces with leading suppliers to call for the government to ditch the UK's front-of-pack traffic light system in favour of France's Nutri-Score system.
The National Obesity Forum, which has previously called for mandatory front-of-pack traffic lights, said it had decided the alternative system, considered as part of a consultation under Boris Johnson's recently announced obesity strategy, was superior.
The industry has been given until the end of October to response to the consultation, with Nutri-Score flagged up as one of two models being considered, also including a more draconian Chilean-style system using front-of-pack warnings on products high in fat, salt or sugar.
Launched in 2017, the system grades foods from A to E according to their overall nutritional quality, and has since been adopted by Belgium, Spain and Portugal.
Read more:
The DH consultation cites evidence to suggest Nutri-Score is twice as effective as traffic lights in improving the healthiness of shopping baskets
"Nutri-Score takes the traffic lights system a logical stage further," said NOF chairman Tam Fry,
"Too much of traffic lights is about red lights and telling people what they shouldn't eat whereas Nutri-Score points consumers in a positive direction. It is very basic and doesn't actually have the names of specific nutrients. But I believe Nutri-score knocks the traffic lights system into a cocked hat."
Suppliers including Nestlé and Danone are also urging the government to switch to Nutri-Score in their responses to the consultation.
"Danone supports Nutri-Score because we believe it conveys a holistic approach to nutritional quality," said Claire Mac Evilly, head of nutrition policy at Danone. "It's consumer-centric and strongly grounded in science and consumer research."
A Nestlé spokeswoman said: "We look forward to working with government and help inform any future improvements to the front-of-pack labelling in UK to ensure labels are most effective at informing healthier choices.
"Nestlé in Europe is advocating for a mandatory front-of-pack nutrition label and is supporting the adoption of Nutri-Score. We are encouraged to see it is one of the options the Department of Health is consulting on."