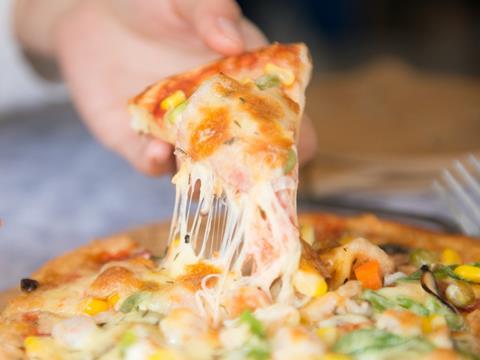 A calorie tax similar to the soft drinks levy should be introduced on all energy-dense processed food to help tackle the UK's obesity crisis, campaign groups have urged.

Both Action on Sugar and Action on Salt have today called on the government to consider introducing a levy for manufacturers to reduce excessive calories in unhealthy food.

The organisations claim fat is a bigger contributor to calories in the diet than sugar, and say that food companies should be encouraged to reduce both.

The proposed tax would encourage the development of healthier, lower calorie products and reformulation, while funds raised should go towards measures to tackle childhood obesity, they said.

A study of more than 850 cakes and biscuits was cited alongside the recommendation.

The research conducted by Queen Mary University of London and published in nutrition journal Nutrients discovered that fat contributed significantly more to the calorie content of cakes and biscuits than sugar alone.

It found a huge variation of fat within the same categories of cakes and biscuits, indicating that reformulation was "easily achievable".

The proportion of fat in chocolate cakes varied from 12.2g to 27.5g per 100g, fat in Victoria sponges ranged from 8.5g to 24.7g per 100g, while saturated fat in Rich Tea biscuits was between 1.2g to 7.2g per 100g.

"Our data shows that cakes and biscuits contain an excessive amount of fat and saturated fat which provide most of the calories in these products," Roberta Alessandrini, lead author and researcher at Queen Mary University said. "Calorie reduction in these products could be achieved through the addition of fruit, vegetables and whole grains that contain dietary fibre which has demonstrated positive health effects."

Graham MacGregor, professor of cardiovascular medicine at Queen Mary University of London and chairman of Action on Sugar and Action on Salt, said UK Soft Drinks Industry Levy had allowed for "significant product reformulation by manufacturers in order to avoid paying the levy."

"This has already resulted in a much bigger reduction of sugar content of drinks in the UK than originally anticipated, as well as ring-fencing £340m of income directly from manufacturers, not the public, to spend on improving children's health," he said.

"The same could be achieved in creating a levy to reduce excess calories but we need a firm commitment from HM Treasury and the Department of Health and Social Care to make this a reality and to implement a robust evaluation system to fill in the evidence gaps. This levy should be invested back in a much more comprehensive approach to prevent obesity in children."

A Department of Health and Social Care spokesperson said: "There are no plans to introduce a calorie levy. We are already reducing exposure to fatty and sugary foods, and are now consulting on further plans to offer clear labelling and more support for individuals to manage their weight."

Both Action on Sugar and Action on Salt blasted Public Health England's separate reformulation programmes to tackle the obesity epidemic as "illogical".

Cakes and biscuits were included in the Sugar Reduction Programme but not in the Calorie Reduction Programme, despite them being categories that contribute to excess calorie intake from sugar as well as fat, they said.

The groups called for chocolate confectionery, ice creams, puddings, chocolate spreads, morning goods and milk-based drinks, to be included in the latter.