The idea of bespoke nutrition products tailored to our DNA has been around for decades. Can a pandemic – and a raft of innovative startups – finally propel it into the mainstream?
Personalised nutrition has only been the next big thing for, well, about 70 years. The first ripples of excitement happened in 1950, three years before scientists had even figured out DNA's double helix structure. At that time, US biochemist Roger Williams suggested some of the big health problems facing populations could be solved by simply matching diet to individual genetics.
Half a century later, in 2003 when scientists successfully mapped the human genome, the idea resurfaced. Costs fell – from the $100k Steve Jobs famously paid in 2011, to about $100 today for a partial analysis – and a raft of Silicon Valley-esque startups cropped up. Each one offered to take a swab of spit and turn it into a bespoke diet plan. Personalised nutrition was for everyone, they insisted.
But for all the hype and all the history, it's a trend that has so far failed to translate into an affordable or accessible mainstream proposition.
Now is the time it could finally come to the fore, say experts. In January, investment bank UBS claimed the personalised nutrition sector could soon rival the financial clout of plant-based meat, growing to a global value of £51bn by 2040. The combination of advancing technologies and heightened health awareness are all finally set to push demand for tailored nutrition into the mainstream, it said.
So is it right? Or is this just the latest in a long line of predictions on personalised nutrition that will fail to materialise?
"Within the next decade personalisation will escalate to encompass the mainstream market," says Rick Miller, food and drink associate director for specialised nutrition at Mintel. "Personalised approaches in nutrition do represent the future of specialised nutrition and innovations are growing globally."
On that front, he's not wrong. Only in the past three months, we've seen UK company Nutri-Genetix (NGX) raise 203% of a £150,000 funding target on Crowdcube for its genetically personalised meal shakes; Israeli startup MyAir launch its personalised plant-based bars into the market; and Dutch food tech company Verdify raise more than half a million pounds from investors for an AI tool that allows companies to tailor recipes.
The personalised nutrition startups looking to go mainstream
Clear
Launched: Sept 2019
How it works: Using a patch and a sensor, users spend two weeks tracking how what they eat impacts blood sugar levels. What triggers a spike in glucose can vary enormously from person to person, says founder Piet Hein van Dam. But by tracking the data, Clear can provide personalised daily meal plans via an app designed to keep levels consistent.
Cost: €199 (£177)
Success so far: Secured €780k (£695k) of investment in February 2020 led by investment group Healthy Capital and early stage VC generator Antler.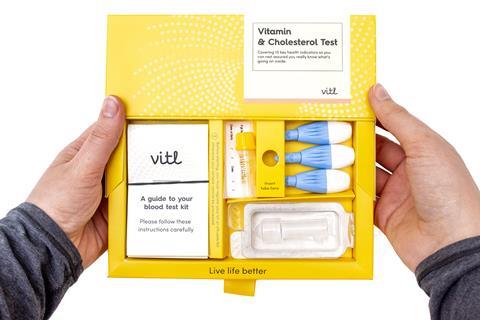 NutriGenetix
Launched: Jan 2020
How it works: Either pay £99.99 for a DNA test and a report, or get the same test for free but sign up to a subscription for its shakes. The shakes are designed using a proprietary algorithm, say the company, that turns your DNA results into a drink that contains personalised portions of all 26 essential vitamins and minerals.
Cost: £99.99 for the DNA test, or anywhere from £28 to £129.99 for the test plus subscription
Success so far: Since launch says it has sold 30,000 NGX meals. In October raised 203% of a £150k Crowdcube target.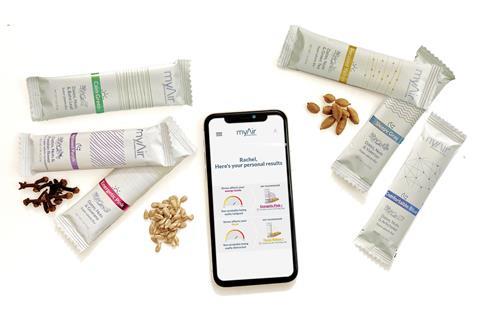 MyAir
Launched: Oct 2020
How it works: Take a survey (covering everything from gender to mood, energy levels, sleep and anxiety) and Israeli startup MyAir will formulate a bar containing ingredients tailored to you and "capable of reducing stress". With 12 different formulations, six different triggers for stress and three flavours, MyAir says there are thousands of potential combinations.
Cost: $1.98 (£1.48) per bar
Success so far: Too early to say, but the startup has already raised $2m (£1.5m) in pre-seed investment.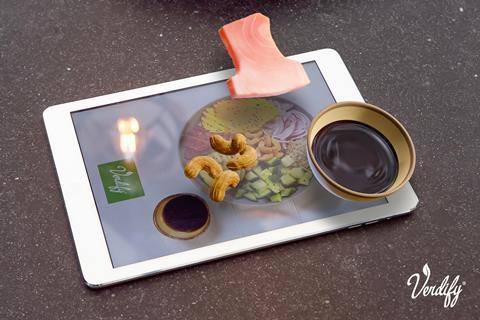 Verdify
Launching: 2021
How it works: Verdify will provide a "secure personal data vault" where users can store information such as lifestyle, allergies, intolerances and medical requirements. It hopes to extend this to biomarkers and genetics. By applying its 'Verdify ID' it'll be able to automatically adapt online recipes according to their needs and preferences, and then buy the adapted ingredient list at connected food retailers.
Cost: TBC
Success so far: In October raised €750k (£668k) in seed funding to complete the platform.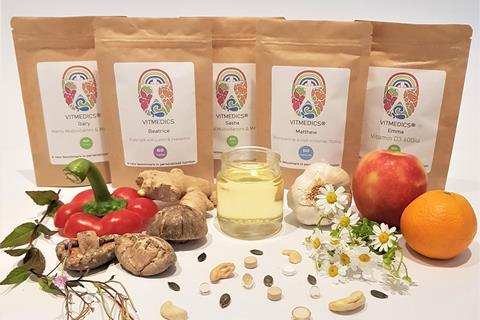 VitMedics
Launched: Sept 2020
How it works: Users take a free 'VitCheck', sharing details on activity levels, diet, age and medication, and receive a nutrient 'prescription' that alerts them to nutrients they may be low in. Where a deficiency is likely minor they're provided with foods to close the gap, but where it could be more severe they'll be recommended a supplement.
Cost: VitCheck is free, then individual costs per supplement
Success so far: Has picked up a handful of big awards and is planning a rollout to Australia and New Zealand.
Crucially, these startups are now being joined by commercial heavyweights. In March, Nestlé rolled out its own personalised vitamin service following the acquisition of developers Persona in 2017.
It's a sign of growing confidence that the trend won't be niche for much longer.
One reason is consumer demand. According to Mintel research, 70% of UK consumers say they would be interested in a vitamins, minerals and supplements plan tailored to their needs and 68% would be interested in home testing kits to identify deficiencies in their diet. That's only been exacerbated by the pandemic, Miller points out.
"Mintel has been tracking consumer responses to the Covid-19 pandemic since January 2020 and we've witnessed an overall shift in consumer focus toward health," he says. Asked in May, a third of UK consumers said eating healthily was more important to them since the start of the outbreak, for example.
Perhaps more significantly, there has also been a change in how companies are approaching personalisation. Where once the sector was dominated by DNA testing kits that cost a few hundred quid and left slightly baffled consumers with a weighty PDF of their genetic profile, the more recent arrivals in the sector have prioritised ease and affordability.
"I first did a 23andMe test four or five years ago now, which is when I first noticed the problem," says NGX CEO Jeremy Poland. "You get 200 insights into how to change your life but who can implement that? To make this mainstream, it's got to be taking something that's complex and turning it into something simple."
For NGX and others, that has meant turning the science into a tailored product, rather that expecting the general public to get to grips with their polymorphisms. "We take the insights, use a bunch of fresh ingredients, and mash it up into a shake that's dead easy to take, and tailored to their genes," says Poland.
"You get 200 insights – who can implement that? You have to take something that's complex and make it simple"
This focus on product allows companies to bring down price significantly, too. At NGX the team are even experimenting with an offer in which the initial DNA test is free with a minimum subscription to the shakes, he adds.
Offering customers much cheaper access to their data is also increasingly possible thanks to a shift away from DNA. Where once personalised nutrition was singularly synonymous with these at-home genetics tests, there's now a far broader range of approaches from tracking glucose to analysing guts.
For some companies, the right method depends on the robustness of the science behind it. Dutch startup Clear, for example, sends out sensors so customers can track blood glucose levels. Unlike genetics, it avoids relying on a predictive approach, says CEO and founder Piet Hein van Dam. "Ours is an empirical approach, you eat, you measure and you tweak," he says.
Many believe that is more reliable. "My feeling is the [genetic] database isn't yet sufficiently robust in order to be able to make truly testable recommendations," says Mike Wakeman, founder of UK company VitMedics.
Rather than the genotype, Wakeman is one of the platforms to opt for data on the phenotype – an approach that requires nothing more than 10 minutes on their website.
Users fill in a free survey that covers basic details such as height and weight, alongside lifestyle and medication to receive a personalised 'prescription' of which nutrients they may be short on. "It's totally transparent and 100% verifiable," adds Wakeman, with each recommendation linked back to the scientific evidence that supports it.
Wakeman is also exploring how to integrate his 'VitCheck' tool with services provided by primary care providers such as GPs and pharmacists. If successful, it could see the service become much more firmly embedded in the mainstream. That's why a number of companies are starting to move away from pure DTC platforms to collaborating with companies that already have access to millions of consumers.
Forging these sorts of collaborations will allow suppliers and retailers to overcome many of the hurdles they've faced in personalised nutrition up until now, says Jochem Bossenbroek, CEO of Verdify.
His business provides a platform on which users can collate different metrics and filter through suitable recipes. By housing personal information on a "secure personal data vault" but giving food companies access to the APIs and tailored algorithms, for example, big players can leverage the latest technology without worrying about customer privacy or creating their own tool, says Bossenbroek.
It's a vision shared by Hein van Dam. He "foresees a close future where retailers use the data [generated by platforms] to offer personalised meal ordering, personalised groceries, and personalised food boxes".
Challenges
There do, of course, remain challenges in getting to this stage, with debate ongoing as to what exactly the science supports and what solution provides the most convenient and affordable route to market. What's more, most of the services The Grocer spoke to admit their current core demographic remains largely those highly interested in health and fitness, or motivated for medical reasons.
But they also insist attitudes are changing. In the three years since launching Vitl, which provides tailored supplements and at-home nutrition tests, there's been a step change, believes CEO Jonathan Relph. "At that point, the consensus of the industry was definitely one of scepticism that consumers would even complete a consultation with us," he says. "Having now completed nearly half a million consultations in the UK alone, the shift in tone and interest levels from partners and investors is significant."
In the longer term, it isn't only retailers or other consumer-facing organisations that'll be swept up in the trend either, believes Miller. In the future, personalisation will go much further up the supply chain," he says. "Consumers are already sharing enormous amounts of real-time health data with brands, such as heart rate variability, blood glucose, sleep duration, food, energy intake and activity levels. With increasing advances in connection speed between digital devices and fitness tracking aids afforded by 5G, it is very possible we will see real-time analysis of health markers that could be shared directly with suppliers."
Which all sounds terribly exciting. But though there are definitely signs that signal a tipping point in personalised nutrition, they'll have to forgive a healthy dose of scepticism. We have, after all, been here many times before.
Are personalised 'food passports' the future?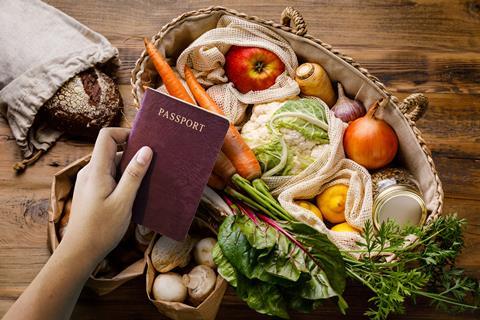 Forget unflattering headshots and peeling visas, what if passports became the source of all our personalised nutrient needs?
That's the hope of a group of medical researchers, computer scientists (and a Michelin starred chef at Imperial College London), who are currently working on an elaborate plan to create 'food passports'.
These would contain our individual biochemistry (from DNA, to blood biomarkers and the make-up of our microbiome) plus detailed medical history, and lifestyle factors. Hand it over to a chef or scan it into a supermarket website and, hey presto, the ultimate tool in personalised nutrition.
Such a tool wouldn't just be convenient. It could also, claim the researchers, help combat some of the biggest health problems faced globally. Studies show that dietary interventions may actually be more effective than drugs when it comes to certain diseases. Take cancer. Up to 40% of all cancers are preventable with changes to diet and lifestyle, according to data from Cancer Research UK.
"This is the major motivation for me," says experimental chef Jozef Youssef, who has worked alongside the researchers for years, in an interview on the project in September this year. "How we can bring all of this genomic, biochemical, behavioural and environmental data together to improve population health?"
He and the team intend on turning the concept into reality. "We want to take it forward. There has been an explosion in the amount of publicly available data on food chemistry and biology – including molecular profiles of flavours and their potential health benefits – so we have a unique opportunity to personalise food and dietary recommendations for people."