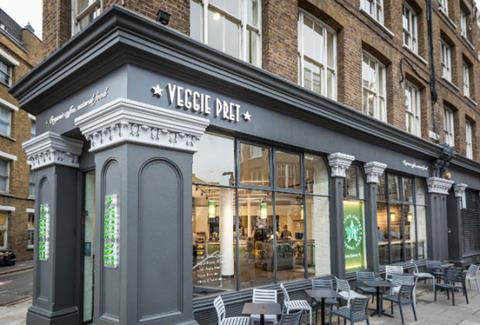 You have to applaud Lewis Hamilton for his ability to divide public opinion. Just a couple of weeks after we collectively cringed at his Diana poem – in which he referred to the late princess as a 'shinning [sic] star' – the racing driver has now caused controversy by going vegan. Cue much ridicule on Twitter. "Lewis Hamilton is going vegan so not to ruin the planet, apparently. The airmiles and day job are fine but it's the hotdog that done it," remarked one commentator. Another wondered just how much difference "carrot sticks on your private jet" could possibly make. One summed up: "If Lewis Hamilton's Diana poem wasn't bad enough now, according to @BBCNews, he's trying to become a vegan. I just despair."
It's easy to poke fun at the planet-saving ambitions of an avid petrolhead racking up more than his fair share of air miles. But whatever you think of Hamilton's motives, his announcement shows plant-based diets are moving into the mainstream.
Veganism is no longer simply for beardy hemp-wearers, or genuine fans of Gwyneth Paltrow's bemusing 'wellness' site Goop. Brad Pitt has signed up to the vegan way of life. Beyoncé is pushing a 22-day plant-based meal plan. Even Jennifer Lopez is eschewing meat in favour of eating things "just from the ground".
The food industry is rushing to catch up with the vegan boom. Pret today announced the opening of its third 'veggie Pret' later this year, which will showcase dishes such as fava beans, turmeric cauliflower and smash beet houmous. The likes of Tesco and Sainsbury's have been rapidly expanding their vegan offerings, while suppliers are bringing out swathes of plant-based alternatives.
Plant-based diets
So what's behind this boom? Similarly to Lewis Hamilton, who embarked on his vegan mission for reasons of "animal cruelty, global warming and personal health", health seems to be a key motivation of many converts. The number of sports stars opting for plant-based diets is testament to this perception. England striker Jermaine Defoe is a high-profile vegan, as is Wimbledon finalist Venus Williams. Little-known football team Forest Green Rovers earned plenty of column inches for becoming the first side to go completely vegan (and not just because they reportedly caved in at Greggs).
The message is that veganism is not only good for the planet, but also good for your health. And sure, a high-quality vegan diet may well be healthier than one that involves high levels of cheap red and processed meat.
However, we risk oversimplifying the situation by branding everything vegan "good for you". In the same way that gluten-free was once hailed as the pinnacle of wellbeing – despite sky-high fat levels in many products – vegan has now become synonymous with a healthy lifestyle. As Jamie Oliver recently wrote, this is almost as much of a misconception. 'Many people see the word vegan on the label and they assume it must be super healthy – wrong,' the chef told followers of his blog. Indeed, coconut oil – a favourite in vegan baking – is loaded with saturated fat. Vegan cheese has similar levels of fat and salt as the standard stuff. And many coconut and almond milk alternatives contain fairly high levels of sugar, as our dairy alternatives report pointed out last week.
That's not to say there is anything wrong with eating these ingredients. But it goes to show that vegan diets are just as capable of being unhealthy as meat-eating ones. So, instead of whitewashing everything vegan as 'good', and everything that involves animals as 'bad', it is important to have a nuanced discussion of what a healthy lifestyle really entails.