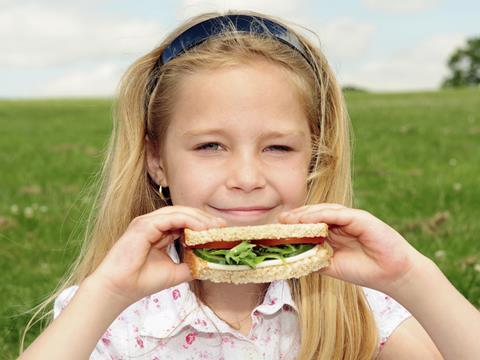 Former health minister Anna Soubry perfectly summed up the dilemma facing the Conservative Party ahead of the much-anticipated Childhood Obesity Plan Mark 2.
When the Grocer interviewed the charismatic Tory back in 2013, while she was still in the role, it became quite clear she had no idea that her DH officials were lining up a ban on promotions of HFSS products.
Moreover, she went on to describe the notion as "nonsense" and followed that up with the line:
"It's up to us as individuals to lead healthy lives. There's a responsibility that the supermarkets have, but it's important for us to take the industry with us, rather than impose things on them."
Sure enough, the proposals, which were then being mooted as part of a long-running attempt to get retailers to sign up to voluntary moves on promotions under the now-defunct Responsibility Deal, were dumped. In fact several times under the now much-derided deal, the same idea came up and each time it bit the dust for the same reason – retailers and suppliers would simply not sign up to a voluntary move to decide what products would effectively be branded as "junk".
A lot has happened since 2013, of course, but it will be interesting to see if the Conservatives' ethos has shifted far enough for ministers to grasp this nettle.
All accounts suggest Theresa May's new package of measures will not include proposals of voluntary action. Instead there will be legislation to stop the promotion of unhealthy products through mechanics such as bogofs.
The move has enthusiastic backing from PHE. Don't forget that when it first advised David Cameron on his Obesity Strategy, it placed tackling promotions – not sugar reduction – as the key weapon needed to tackle obesity.
But as The Grocer reveals today, even if Conservative views on the Nanny State have changed, they are unlikely to get this move past the industry without an almighty fight.
Having already discussed the possibility of challenging such plans in court back in 2016, industry leaders are now lining up a legal challenge, with the sort of promotions ban ditched from Cameron's policy seemingly back on the table.
If the government presses ahead there is every chance this could spark a long-running battle that could make the legal fight over minimum pricing look like small beer. If Theresa May thought this was an easy policy to pluck off the shelf to win much-needed domestic credibility, she may have to think again.
The basic arguments remain the same as when Soubry was walking the corridors of power.
How do you decide which products are unhealthy? How is it fair, in a free market, to tell companies they cannot promote their products, when rivals, selling what they regard as a competitive product, can?
A whole host of categories, from crisps to chocolate bars to cakes and condiments, look like being involved in the ban if, as is being discussed, it ends up being defined as products that currently don't sit on PHE's Eatwell Plate.
There's no doubt there are strong arguments on both sides.
PHE sugar reduction results this week clearly show that voluntary reformulation alone is not going to tackle the obesity crisis and that much broader action is needed.
But is it right that companies should have their most vital route to market taken away? Especially when the reality of retail means that without promotions, the dominant players in the sector could be allowed to walk all over their smaller rivals.
And what about companies promoting products that are lower in fat, salt or sugar, but still on the banned list? Is it right that these too should be outlawed?
To complicate things even further, it's not just one government but two that are planning action. One industry source described an "arms race" between the UK government and Nicola Sturgeon's SNP to see who can be the most draconian – and who can snuggle up the closest to Jamie Oliver.
Will the plans north and south of the border fit together hand in glove, leaving companies exactly sure where they stand and spared from the chaos of two different systems across borders? History points towards an obvious answer.