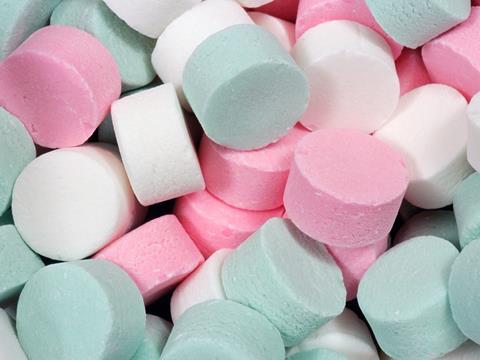 Doctors are calling for a minimum price on confectionery, as pressure grows for the war on sugar to extend beyond soft drinks.

The BMA has proposed hitting sweets with plans similar to those being brought in for alcohol in Scotland.

A motion is due to be heard at the British Medical Association's annual representative meeting later this month.

Suggested by doctors from the Lothian division of the union it states: 'This meeting believes in line with rising obesity and increasing burden of type 2 diabetes on the NHS that the government tax sugar and bring in minimum pricing for all confectionery products and sweets'.

The BMA's agenda committee has also tabled a similar motion.

Doctors will vote on the motions at the meeting in Bournemouth, which starts on 25 June.

The move was strongly opposed by the industry, however.

David Thomson, chief executive of the FDF Scotland, said: "The food and drink industry has been on a positive journey for a number of years and recent ongoing voluntary work on reducing sugars and portion sizes shows their continued commitment to being part of the solution.

"It is wrong in principle to single out product categories for punitive treatment and therefore we oppose all additional food taxes. These kinds of taxes across the world have failed to make any lasting or significant difference to obesity.

"FDF Scotland takes our role in tackling obesity seriously. We support industry efforts in changing their recipes to reduce fat, salt and sugar and we are developing partnerships with Food Standards Scotland and the Scottish government to do our bit to help improve the Scottish diet."

The move by doctors comes just weeks after Action on Sugar announced it would campaign for the soft drinks sugar levy to extend to chocolate and sweet confectionery.

The FDF has long warned campaigners across the UK will seek to extend government plans to tackle sugar in soft drinks to other sectors where products are high in sugar.

Confectionery suppliers have admitted they will struggle to hit Public Health England's target of a 20% reduction in sugar by 2020 under its voluntary reformulation programme.