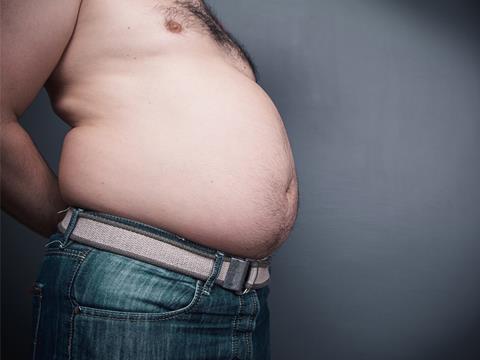 AB InBev rolled out nutritional information labels on Budweiser and Beck's this week. It follows a similar move by Heineken on a selection of its beers.

Originally the move was conceived as 'the right thing to do' from a CSR perspective in the context of the obesity epidemic. But could it actually flag up the relatively low calorific levels?

Anna Tolley, AB InBev's UK legal and corporate affairs director, believes "it's a great thing for category perception as contrary to popular belief, beer is low in calories when compared to wine and RTDs." At 128 calories a 330ml bottle of Budweiser is less than a 175ml glass of Champagne and the same as a 25g bag of Tyrrells crisps.
The Co-op, which introduced nutritional info on its own label alcohol in 2002 and now displays it across its portfolio, says being "open and transparent" has been welcomed. "It suits the needs of the millennial consumer and appeals to shoppers who are increasingly aware of the calorific cost of indulgence," says the Co-op's BWS category manager Simon Cairns.
Tennent's, which became the first major lager brand in the UK to display calorie information on pack (in March) echoes its enthusiasm. "It was a natural next step for us with consumer interest around nutritional content of food and drink higher than ever before," says head of UK customer marketing Claire Arnott, adding that off-trade sales have remained "strong".

Without concrete sales figures, it is difficult to determine just how positive this additional information has been. But Alex Ririe, managing partner of strategic development at branding and design agency Coley Porter Bell, stresses it's not all about sales. Flagging up nutritional information on pack is likely to have a good impact by moderating consumers' alcohol intake and manufacturers will be perceived as taking a "more responsible stance", she says.

Plus, companies may no longer have a choice. Many suppliers and supermarkets - notably Tesco - have opposed calorie labelling on alcohol in the past. But the EC is planning to draw up regulations on labelling by the end of the year at the latest and, even if the UK does leave the EU, it will put pressure on multinationals to comply.

This perhaps helps explain the wave of pledges that have been made in recent months. Heineken, which has already introduced the information on Amstel, John Smith's Golden Ale and Red Stripe, is poised to extend it to its flagship lager.

Diageo and Treasury Wine Estates have both pledged to provide nutritional information in various forms. Although neither have released new packs in the UK yet, TWE says calorie information for many of its New Zealand and Australian tipples will roll out in the coming week. Diageo says it is "fully committed" to its pledge of providing consumers with calorie information on its labels in the UK.

Calorie information may soon become a must-have across AB InBev's entire alcohol portfolio. So testing the waters with Bud and Beck's - relatively low-calorie options - may turn out to be a shrewd move.