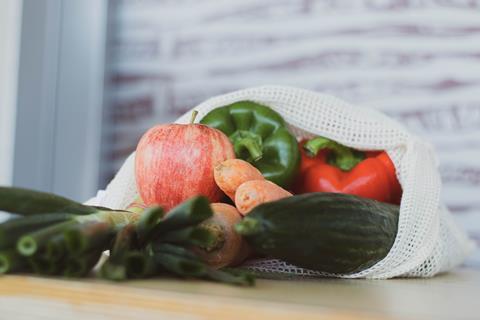 Cheaper fruit & vegetables can shift consumer habits and lead to overall healthier baskets.
This is the key finding from an in-store behaviour change trial led by IGD, the University of Leeds and Sainsbury's.
The research proved that reducing the price of fruit & veg for four weeks was key to increasing both the amount sold and the variety of products purchased.
The 60p Fruit and Vegetable promotion ran at 101 Sainsbury's stores during a four-week period in both January 2020 and January 2021. It included 13 promoted products in the first year and seven in the following year.
The number of promoted fruit & vegetable portions sold increased by 78% when the prices were reduced in 2020, and by 56% in January 2021 – even though the second trial was conducted during a nationwide lockdown.
Higher value and exotic fruit items, such as avocados, mangoes and kiwi, particularly generated a greater sales uplift. But the data showed the scheme contributed to overall category-wide sales growth by attracting customers into the fruit and vegetable aisles.
IGD CEO Susan Barratt called on government, the food and consumer goods industry and shoppers "to take collective action" in driving long-term healthier consumer habits.
"This is a hugely exciting project, demonstrating the genuine opportunity our industry has to make healthy and sustainable diets easier and more accessible for everyone," she said.
Sainsbury's also incentivised customer adhesion to the scheme via prominent product placement as well as an advertising campaign that featured visually appealing colours and taste cues to make the selected fruit & vegetables look "tasty and exciting".
"Many customers buy within a narrow range of familiar fruit and vegetables every week," said Nilani Sritharan, Sainsbury's healthy & sustainable diets group lead. "Therefore, this initiative was aimed at helping customers increase their fruit & vegetable intake whilst making it affordable to try something new."
According to IGD's Appetite for Change 2021 report, 37% of consumers pointed to cost as a barrier to them opting for healthier, more sustainable options.
The organisation is running further trials with other UK retailers to determine how to effectively shift consumer behaviour towards healthy and sustainable diets.
Action on Salt and Sugar recently said mandatory front-of-pack nutrition labels also encouraged consumers to choose healthier food options.
The group has recommended the government make its current voluntary traffic light labelling system mandatory across all products as part of its response to the National Food Strategy, which is due in January 2022.