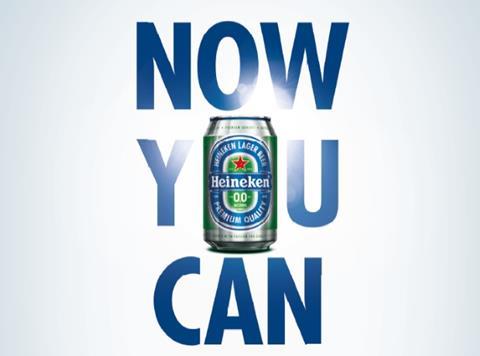 Drinkaware has partnered with Heineken and Tesco for the next stage of its Drink Free Days campaign aimed at encouraging drinkers to take more days off.

The tie-up will see signage roll out in stores this month suggesting Heineken 0.0% as a potential alternative to alcoholic drinks, alongside display ads on in-store digital advertising screens and a banner on Tesco's website from mid-November.

The wider Drink Free Days campaign launched in September, and had already "proved popular with consumers who are interested in taking more days off from drinking as a way of reducing their health risks from alcohol", said Drinkaware director of business development & partnerships Rommel Moseley.

It created a "powerful partnership which we believe will resonate with Tesco shoppers", added Heineken sales director Simon Amor.

It comes after the Department of Health & Social Care revealed this week there would be no change to labelling rules for low and non-alcoholic drinks after a lengthy public consultation - much to the chagrin of drinks trade bodies.