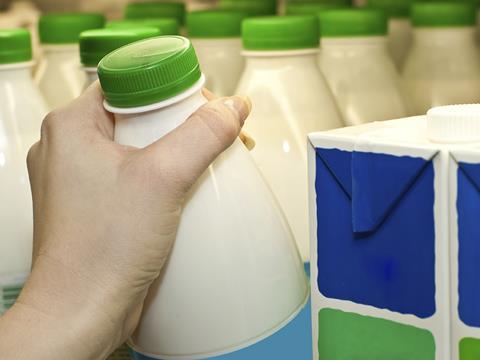 Proposals to introduce mandatory country-of-origin labelling on dairy products and some additional meats have been rejected by the European Commission.
A report published today (20 May) by the Commission's Directorate General for Agriculture on the potential introduction of mandatory country of origin labelling on milk, milk used as an ingredient in dairy products, and meat other than beef, swine, sheep, goat and poultry, suggested introducing such a measure would prove too costly and bureaucratic.
Mandatory origin labelling rules already exists for meats including beef, poultry, lamb and pork, but the Commission said extending the regime to cover dairy products would entail "a higher regulatory burden" and questioned whether the balance between costs and benefits would justify its introduction.
It added that consumers were "not willing to pay more for the additional information", and suggested existing options for voluntary labelling could address some consumer demands while retaining flexibility for Member States and food operators".
"Considering consumer attitudes towards additional information and potential extra costs, as well as any technical and administrative requirements arising for businesses and public authorities, the report concludes that for dairy products there would be an uneven impact on producers," said a spokeswoman for the Commission.
For the 'minor meats' such as rabbit and horse, the report similarly concluded that compulsory origin labelling would imply operational costs which would not outweigh the benefits.
The Commission spokeswoman said the report would now be reviewed by the European Parliament and European Council.
Dairy UK said the rejection of mandatory labelling by the Commission was "disappointing". CEO Judith Bryans said there was an "obvious consumer demand for clearer information on the country of origin of food products, as illustrated by the existing rules for fresh meat within the Food Information to Consumers Regulation".
Therefore, she added, it made "sense to take the next step and introduce these requirements for milk and milk used as an ingredient in dairy products".
Bryans explained a mandatory labelling system would help the UK dairy industry showcase its products and reassure consumers on their provenance.
"Country of Origin Labelling should be more than just an option but a strong recognition of the British dairy industry's hard work to deliver nutritious and wholesome products to consumers," she said.