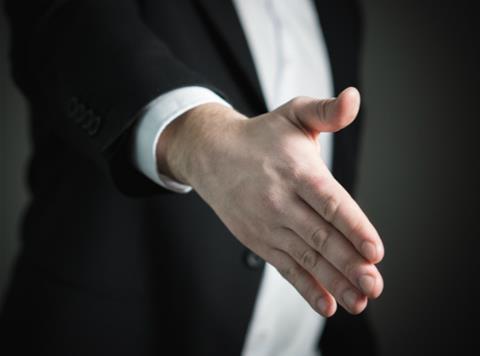 The FDF has strongly criticised an "irresponsible" report by The Lancet this week calling for a clampdown on leading food and drink suppliers' interactions with government.
The wide-reaching academic paper – entitled The Global Syndemic of Obesity, Undernutrition, and Climate Change – argues that 'partnerships between the corporate food sector and the government are a risk to public health'.
As such, it recommends a reduction in 'the influence of large commercial interests in the public policy development process to enable governments to implement policies in the public interest to benefit the health of current and future generations, the environment, and the planet'.
The writers do acknowledge that 'most food businesses are small-sized and medium-sized enterprises', and that many public–private partnerships have been created between governments and suppliers for positive ends, including development of food and drinks low in salt, sugar and fat, and environmental protection.
However, they go on to warn that 'the large food corporations and their industry–interest associations have a dominant political role, and they are explicitly driven by a fiduciary duty to prioritise financial returns to investors. The greatest returns come from large-scale, ultra-processed products marketed around the globe.'
The Lancet report therefore suggests the WHO Framework Convention on Tobacco Control as a global model for tackling 'the negative health and environmental effects of the food system'.
The association of tobacco with food was "deeply irresponsible", claimed FDF chief operating officer Tim Rycroft. "Food and drink are essential to sustain life, while even the smallest dose of tobacco is harmful to health."
Rycroft stressed the food and drink industry's record of "working alongside government, making positive changes to the nation's diet, for over ten years. It is widely acknowledged that obesity rates in the UK are too high, but that can't change without the active partnership of industry.
"Only those with the most extreme of viewpoints could believe that denying our industry a seat at the policymaking table would help to improve UK diets and nutrition."
Nestlé, the world's biggest food and drink company, expressed its support for The Lancet paper for recognising "the increasing connection between health and sustainability".
The company's head of sustainability for UK & Ireland Anna Turrell said: "Sustainable food production and consumption must be at the heart of how we function as a society, and industry must play a central role in enabling this.
"While we agree that there is a lot of work ahead of us to bring about the change that is needed, we are making progress."