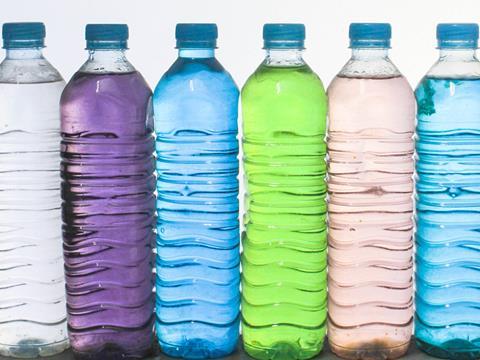 Growth in flavoured bottled water has outpaced plain as Brits increasingly buy flavoured waters as a healthier alternative to fizzy pop.

Supermarket shoppers took home an extra 33.5 million litres of flavoured water over the past year, pushing value sales of still and sparkling up 11.1% and 11.9% respectively to a total of £211.9m [Kantar Worldpanel 52 w/e 5 November 2017].

Over the same period, value sales of plain water were up 5.1% in still and 7.7% in sparkling to a total of £299.1m.

The surge in popularity of flavoured water suggested consumers were "seeing the many reduced or no-sugar flavoured bottled waters available as a healthier option" to fruit juice and fizzy drinks, said Kantar Worldpanel analyst Millie Braslavsky.

The impending sugar tax had also played part in buoying sales for brands, claimed Ed Jones, senior customer marketing manager at Vimto, maker of flavoured water Vim2O.

"The soft drinks levy is good news for the water category," he said. "Those that can offer consumers great taste and low-calorie, low-sugar water drinks are winning."

Perfectly Clear is one brand to have benefited from the flavoured water trend, seeing double-digit growth in value and volume [IRI 52 w/e 30 December 2017]. Flavoured water was once seen as a distinct alternative to soda, said marketing director Katerina Gilbert, but most now saw it as part of the same category.