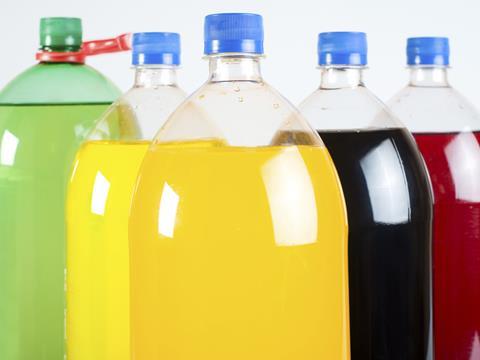 Food and drink chiefs have supported the introduction of a common label for healthy soft drinks, but questioned the practicalities.
Representatives from the Co-op, Sainsbury's, Caffe Nero, Innocent and Planet Organic attended a Parliamentary session yesterday, where anti-sugar organisation The Hudson Group called for clearer labelling of healthy choices.

Founder Gemma Pond argued that the industry needed to take a collaborative approach towards informing consumers of low-sugar drinks.

"Could a kitemark be placed on the packaging itself so people could recognise at first glance what was healthy and what's not, similarly to how we recognise Fairtrade and organic products?" she asked.

The suggestion gained widespread support from industry representatives at the event, including WeightWatchers. "Our members would support that, particularly in the soft drinks category, where those purchases are usually impulse buys and they need information at their fingertips," said WeightWatchers head of programme & public health Zoe Griffiths,

One retailer spokeswoman who that did not want to be named supported the drive for a common kitemark for low sugar content across the industry. "If you all go off with different kitemarks, it becomes confusing," she said. "But any new symbol should avoid cluttering packs, which contained a large amount of information already."

But some voiced questions over the details.

And a spokeswoman for Planet Organic asked what would constitute the definition of a healthy drink. "We've put messages about gluten and dairy-free on our products, but what we've struggled with is sugar - what message do you use?" she asked. "Is it no added sugar or no refined sugar?"

Pond said the meeting was a "first step" towards achieving consensus in the industry, and pledged to further lobby retailers, who would be vital to "getting traction".

Rend Platings, creator of the Sugarwise marque, suggested her kitemark could be a starting point for the industry. The mark highlights products that have no more than 5% of their energy coming from free sugars and has certified more than 100 foods to date.