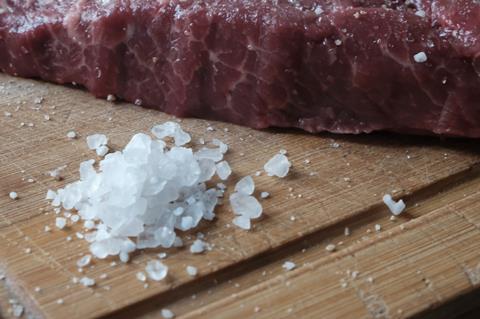 Food companies have warned draconian new salt reduction targets will be "impossible" to hit, unless suppliers use industrial amounts of controversial potassium chloride substitutes.

Last week Public Health England revealed proposals that would require companies to slash the amount of salt in products by as much as 20% by 2023, even though less than 50% of products had achieved its previous 2017 targets (including none of the meat sectors).

Reacting to the move, which would hit products including bacon, breakfast cereals and cheese, industry sources warned of huge technical and taste barriers to meeting the targets. Especially with PHE having advised companies against a major uptake in the use of potassium.

"The problem is these targets are utterly impossible" said one industry source. "The lobby groups won't want to hear that, but I'm afraid that's the truth." Another added: "PHE is living in cloud cuckoo land."
Since the last set of targets were set in 2014, government medical experts have carried out a risk assessment on the use of substituting sodium with potassium, which was previously not recommended by the DH because of a health risk to children and the elderly with kidney problems.

In advice to companies accompanying the proposed targets, PHE said it did not advise mass uptake of the substitutes, though it said it was a "business decision".

"PHE's preferred approach is for businesses to gradually reduce the overall saltiness of their products, allowing for people's palates to adjust to less salty foods," it said. "It is known that some of the food and drink industry uses them as a means to lower the sodium content of their products while others do not, possibly due to issues relating to consumer acceptability."

An industry source said: "It seems particularly strange that PHE should be recommending huge reductions in salt but then saying it does not recommend using the only thing that will get you there."

Experts told The Grocer potassium chloride could be used to replace up to around 30% of added sodium chloride in products but warned that at high levels it was associated with a bitter and metallic aftertaste.

"This can be masked with taste enhancers or flavours and bitter masking agents, but these can conflict with clean label strategies," said Jenny Arthur, head of nutrition at Leatherhead Food Research.