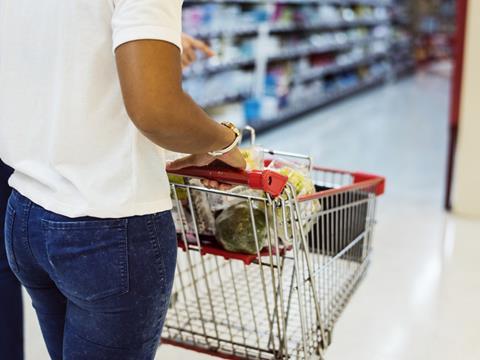 A new report has urged the food industry to take advantage of the "unprecedented" demand for providing healthier food among poorer families.

The Food Foundation highlighted the latest DNS/DH data which shows nearly 45% of all UK children's energy intake comes from foods that are high in fat, sugar and salt (HFSS), whilst families were spending nearly 12% of their weekly food budget on snacks.

Meanwhile just 4% of children in lower-income households eat enough fruit, vegetables and oily fish.

Yet the report, also backed by independent health foundation Guy's & St Thomas' Charity and social investment firm Big Society Capital, said the untapped market for affordable healthy snack products presented a financially sustainable opportunity to help tackle childhood obesity.
It claimed there was 'unprecedented interest in healthy foods' and said investment in new food and beverage companies is at 'an all-time high'.

The call to business follows a previous Food Foundation report in September which claimed millions of families were struggling to meet the costs of the government's recommended diet.

'Some very exciting new businesses are transforming food offerings in schools, businesses, homes and on the high street,' says the new document.

'However, many of the convenient, healthier options remain financially out of reach for lower-income families.

'A growing demand for healthier options, alongside new challenger brands aiming to meet this demand suggests an exciting opportunity.'

It added that supermarkets had a 'critical role to play as the destination for the biggest proportion of low-income families' spend.

'Many UK supermarkets are already supporting employee and customer health so brands linking this with their social mission, customer insight and high quality product might help to access these supply chains,' it said.