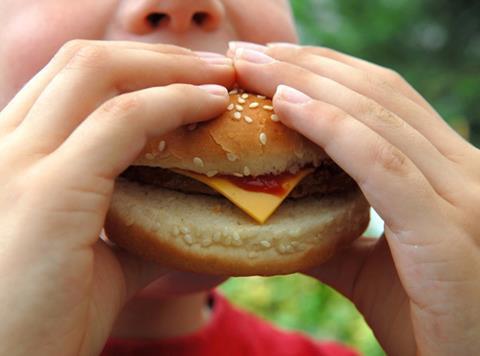 The Grinches at PHE hadn't even let the excesses of the New Year's Eve buffet fully digest before they were on the warpath today.
And while its new slogan 'Look for 100-calorie snacks, two a day max' might not exactly roll off the tongue, it could have profound consequences for suppliers.
Today's revamp of the Change4Life campaign is a far more direct message than some of its rather feeble attempts of the past. The fact that it is being backed by, among others, the UK's biggest supermarket Tesco, gives it extra clout.
Perhaps PHE is hoping a more draconian approach will succeed where previous efforts, such as a bid to get kids to hit their 5 a day targets, have so far miserably failed.
Childhood obesity is of course, rightly, one of the government's key priorities. PHE claims that on average children are consuming at least three unhealthy snacks and sugary drinks a day, with about a third consuming four or more.
But the public health body is in a danger of getting itself – let alone consumers – into an almighty muddle about how many calories Brits, and their children, should be consuming.
Change4Life is a campaign aimed at four to 10-year-olds, and for parents it effectively means banning all purchases of chocolate bars, most packets of crisps, yoghurts, biscuits, ice creams and sweets.
Pie in the sky
PHE suggests parents replace these with products including tinned fruit, Pink Lady apples and sugar-free jelly – enough in itself for many to dismiss the campaign as (low-calorie) pie in the sky.
Casting cynicism aside, today's call poses questions about the targets it has given to the industry and the message it is sending out to manufacturers spending millions reformulating their products.
The 100-calorie figure is in fact far more draconian than the official PHE reformulation targets set out to a raft of industry sectors in March last year, under the Childhood Obesity Plan.
Under that plan, which covers children and adults, the recommended calories figure for yoghurts is (by 2020) a single-serve average of 120 calories (175 calories maximum) – way above today's 100-calorie suggestion.
Ice creams, another one of those picked out for the naughty list today, were recommended to be an average of 220 calories, well over twice the Change4Life figure.
So is PHE suggesting adults can have one diet and children another?
Apparently not. The organisation insists that its reformulation targets for sugar and a much bigger piece of work involving calories – set to involve targets for crisps and a whole heap of other savoury snacks – will be aimed at adults and children alike.
So will we really see calls for crisps to be limited to 100 calories, half as much as the latest targets for chocolate bars?
It all adds to what, for the poor consumer, is already a confusing picture.
Last week, after what PHE claimed were "misleading" national newspaper reports that it was planning to change the guidelines on how many calories people should consume in a day, the body revealed that as part of its war on calories it would soon be launching new consumer-facing calorie advice, this time to adults.
This, it said, would recommend women continue to aim to consume 2,000 calories a day from food and drink, with men sticking to the currently recommended 2,500.
Snacking on the go
It said rather than changing the overall target, the new campaign, due to launch in the spring, would aim to make people more aware of how many calories they consume from the three main meals of the day, in particular when snacking on the go.
PHE's "simple" rule of thumb, it said, would be to recommend that adults consume 400 calories from breakfast and 600 each from lunch and dinner, with the rest coming from all other snacks and drinks.
So a man could consume 900 calories a day from snacks and drinks and a woman 400 a day.
That really is straightforward then. Mum gets two packet of crisps, dad gets four cakes and poor little Johnny in the corner gets two apples a day.
A cure for obesity and a perfect recipe for domestic bliss.