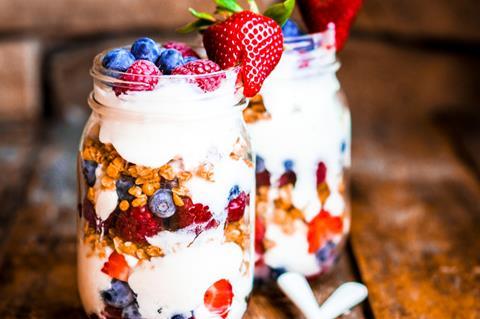 Thousands of products including yoghurts and cereals look set to escape the government's new advertising watershed, after the Department of Health bowed to industry pressure not to use a "draconian" new system of targets.

Ministers this week set out plans to ban advertising on products high in fat, salt or sugar (HFSS) before a 9pm watershed, with the potential to cover TV and online, unlike existing restrictions limited to children's programming.

The DH said the plans would focus on products already under the scope of the soft drinks sugar tax, as well as PHE's voluntary reformulation clampdown on sugar and calories - which means many products such as pizzas, ready meals, pasta sauces and chocolates face being banned from advertising during the day.

However, fears that many more products would be caught in the ban appear to have been quashed. The DH told The Grocer it intended to stick to products classified as HFSS under a 15-year-old nutrient profiling model and not a 2018 model drawn up by Public Health England.
The new, much stricter model, which is currently being delayed after a huge wave of complaints from the industry, takes into account tougher guidelines on sugar and fibre. The industry had warned if it was used to underpin the new measures it would effectively "demonise" cereals, fruit juice and yoghurts, among other products.

"We are proposing to use the 2004/05 nutrient profiling model as part of any further advertising restrictions for HFSS products," said a DH spokeswoman.

"The revised NPM is not yet published - if the decision was taken at a later stage to consider using this for any further advertising restrictions then we would consult on this separately."

Health minister Steve Brine stressed the government was keen to avoid a "nanny state" clampdown, specifically ruling out ad bans for products such as butter and olive oil, which are also technically HFSS.

The DH has also developed a so-called "ladder" system, based on the nutrient profile model, which is intended to allow products that reformulate to escape, or partially escape, the proposed ban as they improve their profile score.

The DH spokeswoman said: "The ladder system acknowledges that for some product categories reformulation is underway, and some categories have made a lot of progress in recent years.

"Therefore by introducing a ladder system, we hope to incentivise companies to reformulate their products, to be allowed some advertising prior to a 9pm watershed.

"We are consulting on whether the proposed thresholds are right, how difficult this would be to implement and whether these thresholds should get tighter over time."
Stephen Woodford, CEO of the Advertising Association, said: "It's great news that the DH has clarified its plans to use the 2004/05 model.

"The new model proposed by PHE goes much further and fails the common sense test. It's almost easier to look at which products don't fail the test rather than those that do.

"The consultation and the impact assessment show how complex the arguments are around further restrictions."

Industry sources hope the DH's eschewing of the new model will also apply to a parallel clampdown on in-store promotions.

The FDF said it was refusing to take part in the watershed consultation because of what it called the "insulting" timing, given the chaos surrounding Brexit.