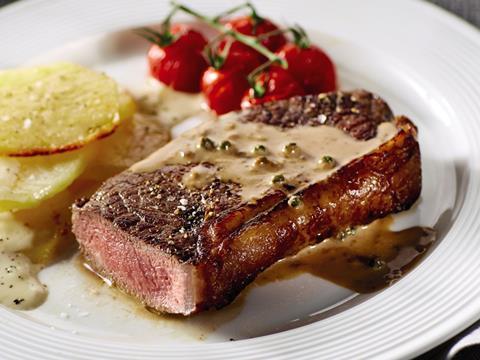 Industry leaders have welcomed a call by health secretary Matt Hancock for an end to "nanny state intervention" on health.

Hancock, speaking at an international conference on obesity in Westminster yesterday, said that too often policies in the past had punished the majority, rather than target intervention at the minority in need of support.

He said the government wanted to avoid "blanket" intervention on obesity and alcohol.

"I am no fan of nanny state interventions that treat everyone the same, or punish the masses for the problems of a minority," he said.

"The blanket public health approach we needed in an age of contagious diseases is still needed now in some areas. But the modern public health problems of largely non-communicable diseases need a different attitude, and a much more targeted approach.
"No organisation wanting to tackle a problem as big as obesity would use the same approach for everyone, and target the whole population the same"
He added: "Even a fatty cut of delicious steak is healthy in moderation.

"There is huge, overwhelming, support for action to tackle obesity. Let's not lose that support with too much of a blanket approach."
Industry sources said the health secretary's intervention could signal a less draconian approach than many had been fearing, given recent moves such as the introduction of the soft drinks levy. However, only this weekend the Department of Health proposed sweeping restrictions on promotions across huge areas of food and drink as part of its Childhood Obesity Plan.

Hancock said the government needed "lots more targeting, less intervention for the healthy and more intervention for those who need it".

"Take alcohol. For 95% of people, the alcohol we drink is perfectly safe and normal. I like a pint or the odd glass of wine, and I know I speak for most of my audience and certainly the vast majority of my colleagues too. Let's not punish the masses for perfectly healthy behaviour.

"But for the 5% who drink around a third of all the alcohol consumed, who too often end up hospitalised and seriously ill because of it, we need much more serious intervention."

FDF chief operating officer Tim Rycroft said: "The FDF agree that tackling obesity is a shared responsibility.

"The food and drink industry has an important role to play, but can never be the whole answer. It requires concerted efforts across government, industry, schools, parents, local authorities and all other relevant stakeholders.

"We have long called for government to resist calls for headline-chasing measures that affect all consumers and instead to invest money behind specific, targeted measures for those people and areas most affected by obesity."
Advertising Association chief executive Stephen Woodford said: "It is interesting to note the recognition by the health secretary that a blanket - in his words 'nanny state' - approach to tackling the problem of obesity would not be effective and that a targeted method of combating this issue is needed. This is a perspective we at the Advertising Association have argued for some time."

Woodford added: "International experience and independent research have shown blanket advertising bans have little impact on the wider societal issues that drive obesity, which is caused by the interaction of many complex factors and requires a multi-faceted solution."

Hancock also paid tribute to campaigners like Hugh Fearnley-Whittingstall and Jamie Oliver, the latter now heading up Tesco's healthy eating drive, as examples of work being done to "challenge the norm".