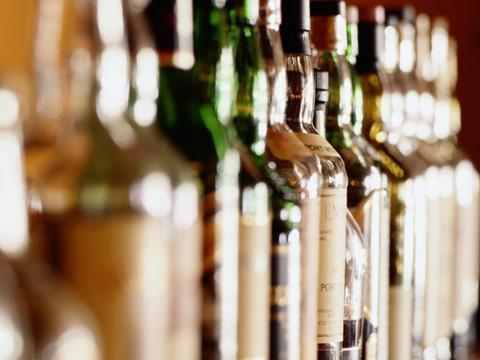 The House of Lords has called for minimum unit pricing for alcohol in the UK, as part of a "radical, comprehensive overhaul" of the Licensing Act.
A report published today (4 April) by the select committee on the Licensing Act 2003 urges the government to look at ways taxation and pricing can be used to control excessive consumption.
"Today 70% of alcohol is sold through off-licences and supermarkets," says the report. "Their lower overheads, and the volumes that they sell, mean that supermarkets can sell high-strength alcohol at very low prices, and this is seen as one of the causes of the worst antisocial behaviour and disorder.
"Scotland has introduced a range of more sophisticated measures aimed at how the off-trade sells alcohol, and we believe these should be followed in England and Wales."
The Alcohol Minimum Pricing Act was passed in Scotland in 2012. However, it has not been implemented yet due to a legal challenge from the Scotch Whisky Association. The Lords committee recommended that if this law was implemented and found to be successful, that the measures should be rolled out nationally.
However, Miles Beale, chief executive of the Wine and Spirit Trade Association, said the negative impact of the recommendations would "far outweigh" any benefits.
"The recommendation of a major overhaul including a series of new licensing regulations, that would add significant burdens and costs to retailers, is not sensible," said Beale. "This is particularly the case after so many incremental changes to the act and at a time when businesses are already dealing with inflation-busting rises in wine and spirits duty, the costly revaluation of business rates and the uncertainty of Brexit.
"Trends in government data show indisputably that the UK has been drinking ever-more responsibly over the last 10 years – with consumption dropping by a fifth," he said. "That is not by accident, and is instead the result of the combination of robust voluntary schemes, education and a collaborative industry working in partnership with government."
The report also recommended the scrapping of local authority licensing committees after hearing evidence of "scandalous misuse" of the powers of elected local councillors, and called for licensing fees to be set locally rather than nationally.
Brigid Simmonds, chief executive of the British Beer and Pub Association, welcomed the committee's discovery of bad practice, but claimed the licensing fee recommendation could mean this misuse continued.
"There would be a temptation for local councils to 'gold plate' their own licensing regimes at the expense of small local businesses. We would need a national cap on fees, and we would also certainly need a level playing field for on-trade and off-trade retailers," said Simmonds.
"Large on-trade retailers in the higher-fee band often have to pay a supplement to their licensing fees, but larger off-trade retailers do not. The system could work more fairly, to reflect the increasing share of alcohol sales in the off-trade."