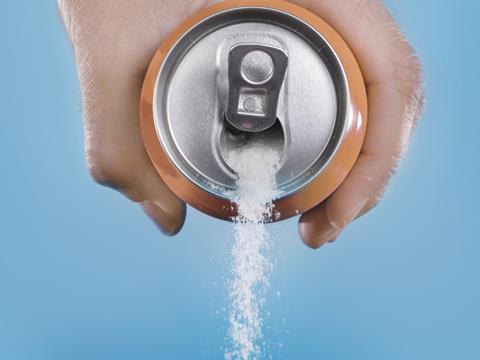 The food and drink industry should be given a "window of opportunity" to carry out a programme of sugar, salt and fat reduction before the government resorts to regulation, according to a leading health body.

The Grocer can exclusively reveal that a manifesto to be released by the National Obesity Forum next week will say the Responsibility Deal has failed but the industry should be given a timeframe in which to hit new reformulation targets.

The manifesto, which praises the "outstanding work" from some companies in reformulation, comes as David Cameron hinted this week his long awaited childhood obesity strategy may be delayed again, announcing it would be ready "later this year". Sources told The Grocer the DH was bogged down in the wider NHS crisis and split over how far to resort to regulation against the industry, including a sugar tax.
"We do not believe the Responsibility Deal has delivered the success that was hoped," said Professor David Haslam, chairman of the forum. "We believe ministers should pursue alternative means of encouraging reformulation. Companies within the industry are already doing some outstanding work. This needs to be supported and replicated in products that remain unhealthy. We urge ministers to continue pressing for reformulation, but to establish clear timeframes in which we should see progress, after which there must be consequences."

The manifesto will call on ministers to encourage the reformulation to reduce levels of salt, sugars and fats, rather than just concentrate on sugar.

Ian Wright, director general of the FDF, said he believed the industry would be willing to work to a new timeframe although he claimed technical and taste barriers meant that for some categories reformulation could take years.