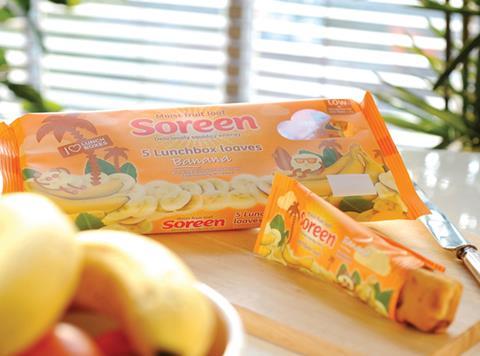 Parents are facing 'huge confusion' over what to feed their children, industry sources are warning, with a new government initiative set to recommend 'healthier' products that may be banned under a separate crackdown on junk food marketing.

Public Health England launched its latest Change4Life programme today, joining forces with supermarkets Aldi and Asda and suppliers including Nestlé to encourage parents to swap high-sugar products for lower-sugar alternatives.

Families are being urged to look out for new Change4Life 'Good Choice' badges in store, or to download PHE's Food Scanner app to help them find lower-sugar options.

Brands such as Shredded Wheat, Less Than 5% Sugar Oat Cheerios, Petits Filous and Soreen will display the 'Good Choice' badge online, in-store and throughout their advertising, with Londis and Budgens convenience stores also among those taking part.

However, some of the alternatives being recommended under the push - including Petits Filous and Soreen - are among those in line to be barred from ads and in-store promotions under PHE's ongoing review of the nutrient profiling model, the Food & Drink Federation has warned.
"What is concerning is that many of the alternatives being suggested by PHE as part of their Change4Life programme are currently under threat of tighter advertising restrictions," said FDF head of UK diet and health policy, Kate Halliwell. "Consumer awareness of lower-sugar options will be considerably impacted if these products cannot be advertised."

As reported by The Grocer in March, a raft of products including cereals, fruit juice and yoghurts faced being "demonised" and banned from in-store and TV promotions by a new government junk food classification.

PHE received so many complaints about its proposals the review has yet to come up with a finalised report, but the FDF said the inconsistencies between the proposals and today's Change4Life launch would lead to huge confusion among parents.

It added it was "disappointed" the focus of the campaign was solely on sugar, rather than a more holistic approach to calorie intake.
Sugar swap campaign
PHE's campaign urges parents to 'Make a swap when you next shop' and is aimed at halving children's sugar intake from some everyday food and drinks.

It said the average child in the UK was exceeding the maximum recommended sugar intake for an 18-year-old by the time they were 10.

Suggestions include swapping higher-sugar yoghurts for lower-sugar alternatives, sugary juice drinks to no added sugar juice drinks and higher-sugar breakfast cereals to lower-sugar cereals.

However, of the major supermarkets only Aldi and Asda are taking part in the latest campaign, though Tesco runs a similar Healthy Little Swaps Campaign, now fronted by celebrity chef Jamie Oliver.

"Children are consuming too much sugar, but parents can take action now to prevent this," said Alison Tedstone, chief nutritionist at PHE.

"To make this easier for busy families, Change4Life is offering a straightforward solution - by making simple swaps each day, children can have healthier versions of everyday foods and drinks, while significantly reducing their sugar intake."

"We are delighted to be partnering with the very successful Change for Life campaign," said Toby Baker, marketing director UK & Australia, at Nestlé Cereals. "The 'Good Choice' badge, which shoppers will see alongside Shredded Wheat and low-sugar Cheerios, is designed to help families make more informed choices when buying breakfast cereal.

"This builds on a number of changes we've already made to educate consumers, including the introduction of clear portion guidance that differentiates between adult and child portions, as well as colour-coded front-of-pack labelling."
'Hard-hitting tactics'
However, health NGOs said PHE's campaign was not hard-hitting enough.

"Encouraging parents to halve their children's sugar intake from everyday food and drink products is applaudable and we fully support the campaign," said Kawther Hashem, researcher at Action on Sugar.

"However, if we are to curb the UK's escalating childhood obesity epidemic then the government must enforce more hard-hitting tactics such as mandatory uniform coloured coded labelling on front of packs, product reformulation with a 50% reduction in sugar across all products, a tax on confectionery and ensure that only healthy products are marketed and advertised."