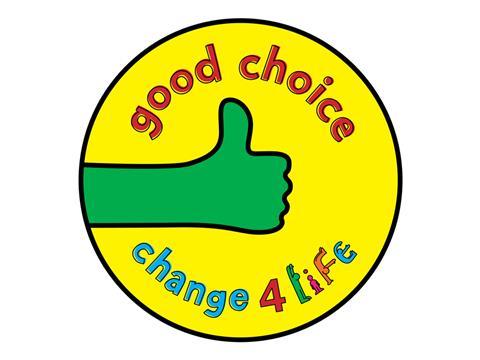 The government is using this week's launch of a Public Health England anti-sugar drive as a trial for a new logo that could be rolled out across thousands of "healthier products".

In the latest phase of its Change4Life campaign, which kicked off Wednesday, PHE has created a new 'Good Choice' badge to be displayed in-store, online and in advertising on a raft of products.

The Grocer has learnt the government's health boffins are using the label as a "toe in the water", with broader plans for a label that could point customers in the direction of products not just low in sugar but also calories and salt.

It comes after figures from PHE this week revealed the average child in the UK was exceeding the maximum recommended sugar intake for an 18-year-old by the time they were 10.

PHE will study the impact of the new label as a way to nudge shoppers to healthier choices. "We need to find out how customers react to it," said chief nutritionist Alison Tedstone.
The new label is being developed amid evidence the existing traffic light front of pack system is too complicated.

However, suppliers have raised concerns the latest campaign focuses exclusively on sugar rather than a holistic education campaign.

Tedstone countered: "It [the logo] doesn't just have to be about sugar. Other nutrients could be included in the future."

Under the trial, families are being urged to look out for a new Change4Life Good Choice badge in store, or to download PHE's Food Scanner app to help them find lower-sugar options.

Asda, Aldi, Londis and Budgens are among retailers taking part.
Yet the FDF pointed out the initiative is recommending some 'healthier' products - including Petits Filous and Soreen malt loaf -that face being banned under a separate crackdown on junk food marketing under PHE's ongoing review of the nutrient profiling model.

"Many of the alternatives being suggested by PHE as part of their Change4Life programme are currently under threat of tighter advertising restrictions. Consumer awareness of lower-sugar options will be considerably impacted if these products cannot be advertised," said FDF head of UK diet and health policy, Kate Halliwell.
PHE received so many responses to its consultation that the review has yet to come up with a finalised report, but the FDF said the inconsistencies between the proposals and the Change4Life campaign would lead to huge confusion among parents.

Some retailers also have grave reservations. Tesco has chosen to concentrate on its Healthy Little Swaps campaign, fronted by celebrity chef Jamie Oliver, amid fears over 'choice editing'.

Yet PHE's Tedstone said the change in tack on the Change4Life campaign was also a way of shining a light on the industry's ongoing reformulation programme. "This is all about partnership," she said.

While admitting some companies have been "taken aback" with the extent of the challenge posed by a new set of calorie reduction targets on pies, pizzas and sausages, as first revealed by The Grocer in early October, she added:

"There is a shared responsibility between industry and government to support healthier eating and we are seeing positive engagement from many companies, some of whom are making great progress on reformulation."