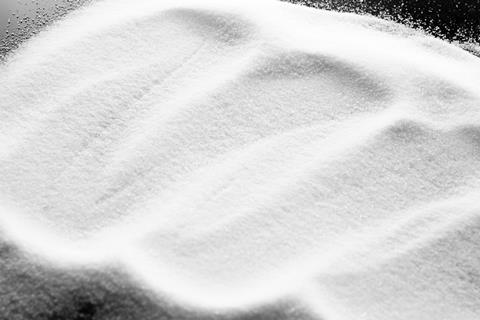 Government health experts have given the all clear for food companies to use 'potassium-based sodium replacers', in a landmark decision in the battle to reduce salt intake.

The Scientific Advisory Committee on Nutrition (SACN) has been debating for four years whether to give the green light for the controversial salt alternatives, which until now have been specifically not recommended as part of the salt reduction strategy because of health fears for some groups of consumers.

In a report released today, SACN said that at a population level, the potential benefits of using potassium-based subsiitutes to help reduce sodium in foods "outweigh the potential risks".

The ruling has huge implications for the food industry, which has been struggling to hit 2017 salt reduction targets.

Previously an increase in potassium consumption was classed as hazardous to some people, including those with undiagnosed kidney disease.

SACN had also previously advised the industry to try to re-educate consumers' palates to become used to less salty tastes.

Food companies have long argued for the need to use potassium-based alternatives in circumstances where salt reduction alone would be difficult or impossible, including when the sodium compound has a culinary function or has flavouring properties.

The new report combines investigations by SACN and the Committee on Toxicity of Chemicals in Food, Consumer Products and the Environment (COT).

It concluded that replacing between 15% and 25% of salt in food with potassium chloride would help reduce the risks of strokes and heart attacks.

The report said: 'The beneficial effects at an individual level are likely to be small in size but will impact a large proportion of the population.

'The government should consider encouraging food companies to explore the use of potassium-based sodium replacers to help reduce sodium levels in foods. Risk managers should consider how to monitor the level of substitution of potassium for sodium in foods and the types of foods in which substitution is used.'

Today's ruling comes six weeks after The Grocer revealed Public Health England was drawing up plans to step up action on salt reduction, amid claims it has become the "forgotten killer".

PHE is planning to launch a consultation with companies to find out why many have struggled to hit the 2017 targets, while some have taken no action at all.