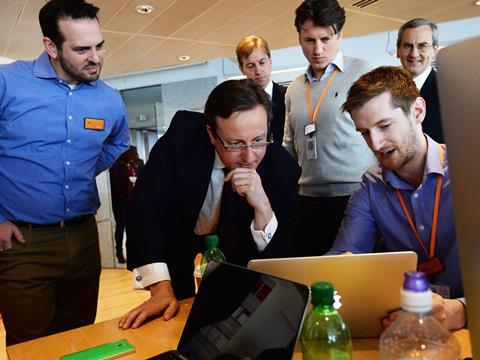 Prime Minister David Cameron is set to personally lead the government's war on sugar, with Number 10 making it clear to industry leaders that a childhood obesity strategy is a key priority for his final term in office.
There is growing speculation Cameron himself will set out the government's intentions to come up with a sweeping package of measures, to coincide with the anticipated release next week of the Scientific Advisory Committee on Nutrition report on carbohydrates and the Public health England sugar strategy.
Retailer and supplier leaders were informed of the PM's close involvement in the strategy via government briefings in the past few days.
"The word is that David Cameron will himself be announcing the strategy on the day that the SACN report comes out," said one leading source.
"It's been made very clear that tackling obesity is something that's very close to his heart and that he sees it as part of his plans to tackle social inequality because of the high number of obese children coming from deprived backgrounds."
SACN is expected to call for suggested sugar intakes to be cut in half, while PHE is set to come up with a series of proposals to bring down sugar consumption, including calls for a major clampdown on advertising to children of HFSS foods.
PHE is also expected to moot proposals for sugar reduction targets although sources suggested that this was seen as a "minefield" by politicians because of the range of products that could be affected.
As well as fizzy soft drinks, PHE modeling has identified the need for drastic reductions across confectionery, ice cream, puddings, buns, cakes, pastries, pies, biscuits and yoghurts, if levels of sugar consumption are to come down to SACN's suggested level.
Yesterday (July 6) Labour MP Keith Vaz tabled an early day motion calling on the government to expand the Responsibility Deal and set mandatory limits on sugar and fat content, particularly in products that target children.
The motion said MPs were "shocked" by Harvard University research showing that sugary drinks are implicated in 184,000 deaths worldwide and "notes that added sugars such as those found in fizzy drinks are 11 times more likely to cause Type 2 diabetes than regular sugar."