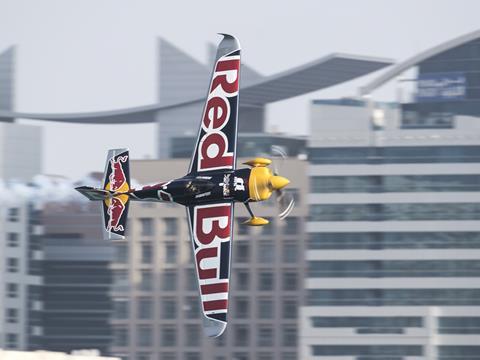 Who says Brits are shunning sugar? Despite a health backlash against the white stuff, sugary pop is still powering huge growth for some of Britain's top soft drinks brands.

Red Bull, Monster Energy and Pepsi are among the fastest-growing brands in The Grocer's 2017 Britain's Biggest Brands report, published today. And all have seen sales of their full-sugar products grow.

Red Bull's sales increased by £14.7m (5.5%) to £280.4m, with the full-sugar Original variant accounting for £14.2m (97%) of the gains, versus just £505k from Red Bull Sugarfree [Nielsen 52 w/e 31 December 2016].
Liftoff: Red Bull 250ml now Britain's best-selling SKU
Red Bull really does have wings. The brand's 250ml cans of energy drink are now Britain's bestselling single-serve soft drink SKU, The Grocer can reveal.
Sales of the 250ml format have surged 4.4% to £134.3m, overtaking 500ml bottles of Coca-Cola Original, which grew 1.4% to £133.6m [IRI 52 w/e 24 December 2016].
"This has been one of the main contributors to the brand's 2016 growth story, contributing £5.6m," said Red Bull head of marketing Gavin Lissimore.
In volume terms, however, Coke 500ml is still number one, having shifted 124.5 million units versus Red Bull 250ml's 110 million.
"Red Bull 250ml is significantly more expensive than Coke 500ml - £1.22 versus £1.07 on average - so therefore racks up a bit more," said IRI director of strategic insight Tim Eales.
"People are prepared to pay considerably more for Red Bull. Of course, it's also down to where you buy these products, which can make a massive difference to price, too."
Red Bull head of category marketing Gavin Lissimore singled out its larger 355ml and 473ml cans - containing 40g and 52g of sugar respectively - as "the star performers", with combined sales up 22.2% to £75.4m, adding that Red Bull "performed well across all channels, but particularly in takehome

But its use of large cans drew criticism from Action on Sugar nutritionist Kawther Hashem. "It's quite ludicrous and utterly irresponsible that they are selling such huge servings, containing 52g of sugar - the absolute maximum recommended daily allowance is 30g."

"Even Coca-Cola has been reducing serving sizes but clearly Red Bull feels they need to be competing with the likes of Rock Star in increasing serving sizes."

Pepsi and Monster Energy - the first and second fastest growing soft drinks in the ranking - also saw solid growth in their full sugar variants. Full-sugar Pepsi Cola was up 2.1% to £119.1m, on volumes up 5.7%. Monster Energy's full-sugar lines grew 1.5% to £112.5m, although volumes fell.

But unlike Red Bull, it's the zero-sugar variants driving most growth for Pepsi and Monster. Pepsi Max is up 12.3% to £252.3m, while Monster Energy Ultra sales more than doubled to £17.1m.

Coca-Cola, with sales of £1.1bn, was once again Britain's Biggest Brands, but sales declined by £37.2m, with all major Coke variants bar Zero Sugar down. "It's good to see a lot of people are buying into an energy proposition containin zero calories," said Leendert den Hollander, VP & general manager at Coca-Cola European Partners.

Pepsi's £29.3m growth was topped only by dairy brand Arla, with sales leaping £37.8m (18.7%).

The biggest losers in our ranking, produced in association with Nielsen, were Warburtons and Princes, down £64.2m and £46.9m respectively.