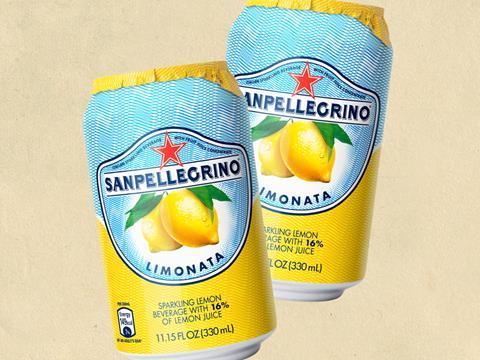 Nestlé UK & Ireland is to continue the sugar reduction exercise across its food and drink portfolio by cutting the sugar in San Pellegrino, its Italian soda brand, by around 40%.
The result of two years' development, the reduction, using stevia to maintain sweetness, will see the sugar in San Pellegrino's lemon variant fall from 8.9g per 100ml to about 5.3g, while its Blood Orange flavour will have around 6g, from its current 10g.
The change – set to roll out "in coming months" – had been "carefully managed to ensure that the unmistakeable taste remains and thorough taste tests have resulted in very positive feedback" said Nestlé, which previously cut San Pellegrino's sugar in 2015 by 10%.
This week, the supplier announced it had cut 7.4% of sugar across its confectionery portfolio as part of its pledge made in March 2017 to axe 10% by the end of this year.
The work towards achieving the sugar reduction goals was "as much about taste as it is about reducing sugar and calories" said Stefano Agostini, CEO of Nestlé UK&I.
"It is not as simple as just removing sugar from a product. The skill is in making that product taste just as good or, ideally, better."
Nestlé had "an unrivalled research and development network across the globe that makes this possible" Agostini added.
In December 2016, the supplier revealed its scientists in Switzerland were working on creating hollow sugar crystals – which would allow the supplier to reduce the amount of sugar in its confectionery by 40% while retaining the same sweet taste.