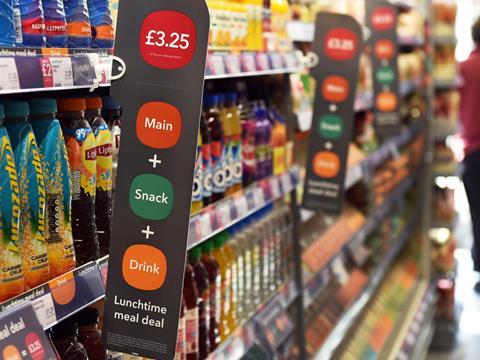 The Scottish government is to ban promotions on HFSS food and drinks in a move that could lead to price rises for tens of thousands of SKUs.
A consultation launched by the minister for public health and sport Aileen Campbell this week said the government was "minded to act" on proposals that include axing multi buys and restricting temporary price reductions on products deemed to be contributing to rising obesity levels.
The move sees Scotland pressing ahead with the policy cited by PHE as the most effective potential weapon in the war against obesity, only for England's proposals drawn up under David Cameron to be ditched by Theresa May and health secretary Jeremy Hunt last year.
Ministers north of the border said the move could see products targeted based on the existing nutrient profiling model, whether that be down to one nutrient such as sugar or overall contribution to calories.
The plans come four years after the BRC and the FDF walked out of talks with the Scottish government over plans for a voluntary crackdown on promotions of HFSS foods. Sources said it would lead to a fierce battle over which products would, in effect, be branded as junk food.
Industry leaders also warned of the impact on prices, with inflation already on the cards because of factors including Brexit. "Restricting promotions will hit the poorest shoppers hardest," said David Thomson, CEO of FDF Scotland.
"Any measures which limit promotions should be based on clear and relevant evidence which assess the impact of the proposals both on health but also on consumer, so not to unfairly hit hard-pressed households already struggling with inflation and other rising costs," said SRC head of policy Ewan MacDonald-Russell.