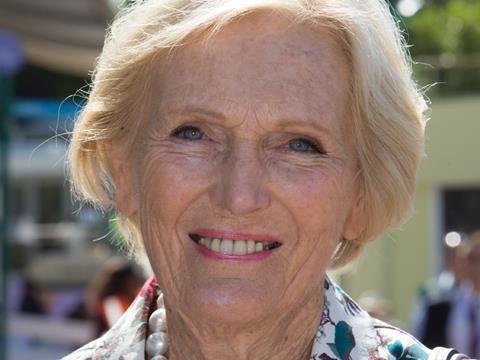 The popularity of TV show The Great British Bake Off has been blamed for contributing towards the sugar crisis, The Grocer has learnt.

DH bosses and Public Health England are understood to have been told by several industry figures that the BBC2 programme has caused a spike in sugar intake.

"People at the meeting were blaming Mary Berry for a huge increase in the popularity of sugar as an ingredient," said an industry source present at talks over the summer.

According to the latest National Diet and Nutrition Survey figures for 2008 to 2012, table sugar and preserves made up the single biggest contribution to adult sugar intake at 17% compared with 16% for soft drinks and 9% for confectionery, while buns, cakes and pastries made up another 7%.

SACN's draft consultation on carbohydrates and sugar in the diet ended on Monday.

The Grocer understands it has faced strong criticism for not explaining in detail how it reached its recommendations, including its call to slash the recommended consumption of free sugars to just 5% of daily energy intake compared with the existing DH target of 10%.