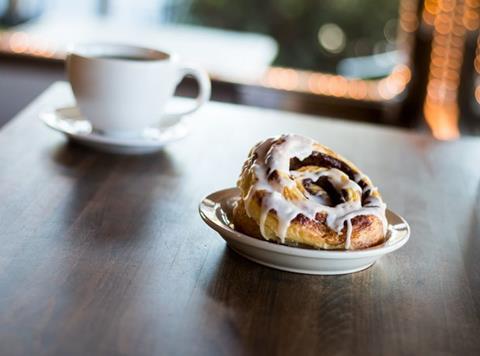 Plans to improve the nation's diet are often met with 'nanny state' accusations – some media headlines and a quick look at social media can give the impression that no one wants the changes the government is asking the food industry to deliver.
But our polling shows otherwise – our survey published this week shows overwhelming public support for reducing sugar and calories in everyday foods.
Nine in 10 people support the government working with the food industry to make everyday foods and drinks healthier, with helping the NHS named as one of the main reasons for people supporting this work.
It's clear people want healthier food and they expect the industry to take responsibility and work with government to achieve this.
What is most encouraging is that this applied to all sectors. People believe the food consumed in restaurants, cafés and coffee shops should be treated the same way as food bought from retailers and manufacturers – the out of home sector can no longer claim this is just a 'treat' or use it as a justification for lack of progress or engagement with the programme, as around a quarter of our calories come from these places.
The survey also showed that people believe the greatest responsibility for tackling obesity lies with individuals and families, the food industry and the government, underlining a belief in a collective responsibility. We're all in this together.
In May, PHE reported on progress against the first year sugar reduction ambition of 5% – this showed an overall 2% reduction in foods contributing the most sugar to children's diets, with up to 6% reduced in some product categories. This shows businesses can take action and make a difference.
To achieve 2% in a short space of time reflects a growing acceptance that the public wants and expects healthier choices. This is as good for business as it is health.
A clearer indication of progress across the whole industry will be available in 2019. We will highlight where progress has not been made on sugar reduction, and this may result in further action from government.
We will also be publishing guidelines next year for industry to achieve the 20% reduction in calories by 2024.
Collectively, there can be no more excuses for failing to make the nation's food healthier. Our survey gives the food industry the green light to meet their customers' demands and get on with playing their part in tackling childhood obesity.
Severe obesity in 10 to 11-year-olds has now reached an all-time high – when children's health is at stake, there can be no allowances made for lack of progress in meeting the sugar and calorie reduction ambitions.
Alison Tedstone is chief nutritionist at Public Health England