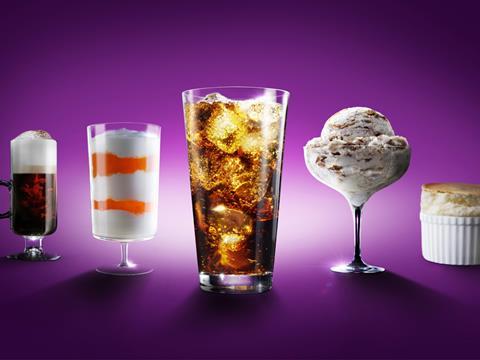 After the damp squib of the government's Obesity Plan, this week talks finally began on the one element of the proposals that actually stand a decent chance of being effective in in the fight against obesity.
On Tuesday, all the major supermarkets and leading suppliers involved in the yoghurts category became the first to see how Public Health England plans to introduce a series of voluntary reformulation targets across key sources of sugar intake.
With the cereals sector next up, tomorrow, plus another seven categories to get through by December, these behind-closed-doors talks have already whipped up a storm. This is because, like the ill-fated Responsibility Deal, they are to be based on voluntary, rather than mandatory, targets.
As The Grocer revealed this week, PHE was at pains to point out it has no plans to "name and shame" those who fail to answer the call.
But there is also another elephant in the room: the industrial-scale role that sweeteners, especially the more controversial artificial sweeteners, will have to play in the sugar reduction process.
PHE was this week setting out precisely what it means to cut 5% of sugar (compared with a 2015 baseline) in year one and 20% by 2020. And it knows full well this has no chance of success unless it allows companies to use vast amounts of sweeteners in product reformulation.
Yet the body has gone on record in its own sugar reduction plans as saying it doesn't only want to wage war on sugar, but it wants to take out sweeteners too.
The logic, also peddled by the likes of Action on Sugar (even though it wants even deeper reductions in sugar) is that it is no good to simply replacing sugar with sweeteners. Consumers' palates need to be retrained en masse to expect products to be less sweet in the first place.
PHE and co use the highly successful battle against salt as the poster boy in all of this and have influential supporters, not least Tesco. The supermarket has already said that while sugar is first in the firing line, for example in its war of sugary soft drinks, artificial sweeteners are next.
However, as the crunch talks got under way this week, that leaves both sides with a massive dilemma.
From PHE's point of view, allowing sweeteners to be the key vehicle in reformulation does nothing to tackle the issue of retraining people's tastebuds.
And if you happened to be one of the companies in the room this week, what would you do? Invest potentially many millions in new sweetened products – knowing they could be next on the chopping block? Hardly. What happens to sales if/when that next stage of the crackdown comes?
With many already fearing that laggards in the industry will exploit the voluntary nature of this process to dodge their duty to step up to the plate altogether, the uncertainty over sweeteners is another reason why these talks will be far from straightforward for the industry and PHE. They are going to be a stern test of the industry's appetite to lead and the government's ability to understand the huge commercial factors at stake.