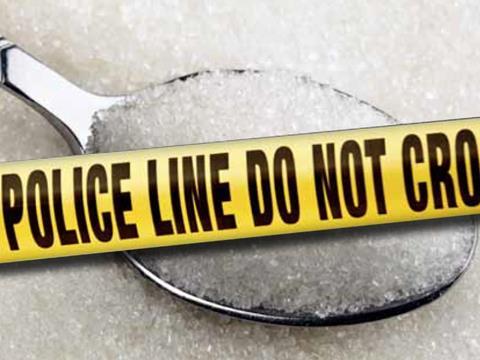 The professor leading the Responsibility Deal's food network has warned the government "cannot afford" to ignore the case for a tax on sugary drinks and unhealthy food, despite fears over the plan being unpopular with voters.
Professor Susan Jebb accused politicians of holding back on bringing in a tax because of their concern over a backlash about the nanny state.
But she claimed the scale of the obesity threat facing the UK meant ministers now had to act.
"One area where it is hard to deny the evidence case for action is tax," Jebb, professor of diet and population health at the Nuffield Department of Primary Care Health Sciences at the University of Oxford, said in a lecture in London last night.
"Tax is an established part of alcohol and tobacco control policies and now seems to be working in some countries which have introduced health-related taxes on food," she added.
Jebb cited the 10% tax on sugary drinks in Mexico which she said had led to a 10% drop in sales . "I suspect political reticence in Britain is borne out of anxiety about public opinion," added Jebb, "but given the scale of diet-related ill health facing us can we afford not to act? "
She said the government had to be careful not to go too far to not be seen as nannying. "A key assumption of modern politics is that we should be free to live as we like without being nagged," she said. "Yet most of us choose to set rules for ourselves even if we don't often think of them as imposed rules.
"So might we also accept our agents - in this case government - setting rules - laws - on our behalf if they help enact things we want to achieve but struggle to do alone? We could, for example, frame rules which harness food promotion for public good, rather than solely commercial advantage."
"We are asking a lot of individuals if we expect them to take full and very personal responsibility for making healthier choices, while elsewhere condoning a food system that provides and promotes the less healthy."
With speculation rife over the future of the Responsibility Deal under either a Conservative or Labour government, Professor Jebb's call follows her recent attack on Labour's plans for a crackdown on marketing of junk food aimed at children, which she claimed would achieve only a "tiny fraction" of the action needed to tackle obesity.
Yesterday she also repeated her call for more government action to force retailers to do more to promote healthy food.