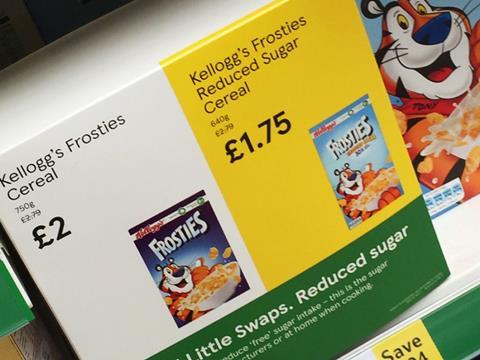 Tesco's campaign to get customers to switch away from products high in salt, fat and sugar has been billed as a joint piece of work with suppliers, but it cannot have been easy to persuade big brands to feature their products as ones to ditch.

Judging by the brands lined up for this week's campaign launch, Tesco has not shied away from those tricky conversations. Granted, the campaign gives brands an opportunity to prominently market both their HFSS products as well as healthier alternatives, but having some of their products highlighted as less healthy will still have caused some jitters.

It's probably a sign of just how tricky the conversations must have been that Tesco has actually slashed the price of both sets of products, albeit the 'healthier' ones by a few pence more. Campaigners are already raising eyebrows.

If this campaign is to have long-term impact, Tesco will at some point have to start making uncomfortable decisions about what is healthy - including putting some products on the 'naughty step' and actually making them more expensive.