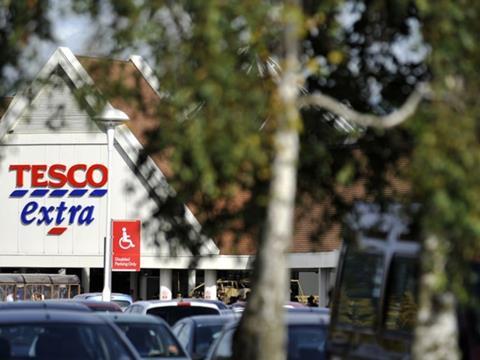 Tesco is joining forces with Diabetes UK and the British Heart Foundation in a "ground-breaking" partnership to tackle obesity.
The partnership aims to reduce the risk of both diabetes and heart disease by focusing on ways to encourage healthy eating and healthy cooking habits, including making it easier to choose foods lower in sugar, saturated fats and salt.
With seven million people in the UK living with cardiovascular disease and 3.5 million people living with Type 2 diabetes, Tesco said it wanted to be "a force for positive change in the health of the nation".
The tie-up will launch in early 2015 and will see Tesco, its customers, colleagues and suppliers aim to raise millions of pounds for the two charities.
"We have already been working with Tesco over the last 18 months and have seen the phenomenal efforts of Tesco staff and customers in raising millions of pounds that have made a real difference to the lives of people with diabetes or who are at risk of developing it," said Barbara Young, chief executive of Diabetes UK.
"We are delighted to be part of this first-of-a-kind partnership, which is committed to improving the nation's health and helping prevent Type 2 diabetes and cardiovascular disease. "
"We know that eating a healthy, balanced diet and increasing levels of physical activity can cut your risk of developing cardiovascular disease," added Simon Gillespie, chief executive of the BHF.
"This ground-breaking partnership is a fantastic way to get healthy lifestyle messages to millions of people across the UK."