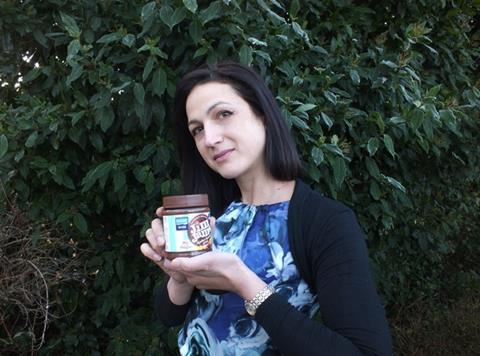 Tesco has been helping to develop a new label to guide consumers to products that are low in free sugars, in a potential new front in the war on obesity.
The supermarket giant has provided technical backing and logo design for the Sugarwise marque, developed by Rend Platings, a Cambridgeshire mum who has been calling for a more positive strategy to help consumers make better decisions about sugar.
Tesco has not made any commitment to rolling out the sugar marque on any of its own products, but it is being developed with a view to highlighting products that have no more than 5% of their energy coming from free sugars.
Tesco's technical director, Tim Smith, has been helping Platings with her project since November. Before him, Simon Brady, former marketing director for Tesco Finest, was involved. He has since left the retailer but is believed to have seen huge potential in Platings' idea.
Tesco has paid to develop the Sugarwise label, which features a sugar spoon motif and which Platings hopes will become "low free sugar" version of Fairtrade.
She gave evidence to the House of Commons health committee last year, saying she launched the label because she was horrified at the thought of her daughter's generation dying at an earlier age than their parents.
Now she hopes Tesco and other supermarkets will take up the labels and put them on products.
Platings told the Grocer recent developments such as Public Help England's (PHE) Sugar Smart app, which allows consumers to scan the barcode of products to find out their sugar content, took no account of what was added sugar versus naturally occurring sugar, and were not helpful for parents looking to find alternatives suitable for their children.
The government has changed the advice on sugar consumption following last summer's ruling by the SACN committee that all age groups should get no more than 5% of their daily energy intake from free sugars, although the vast majority of the population are nowhere near that target, leading to fears that obesity levels will soar.
Platings said: "The lack of availability of options within the recommendations on sugar is I believe a huge but barely discussed factor in why people struggle to stick to the guidelines.
"While they might be offered a piece of fruit instead of a biscuit, sometimes they'd rather have a biscuit - if they have a choice within their biscuits and other foods they love then I think there's the opportunity for easy swaps and real change. As it stands, they are hardly ever given that choice."
As well as Tesco, Platings has been working with Cambridge University scientists who have agreed to help assess which products would be compliant with the label.
She added: "There's a lot of negative talk about taxation and talks of banning products but what consumers really need is a label which will guide them to the products that are low in free sugars, rather than bombard them with information about how much total sugar is in products.
"It's not education that is lacking. You would have to have been hiding under a rock not to realise the dangers of consuming too much free sugars. But that doesn't help parents if there is inadequate positive labelling guiding them to products that are low in free sugars."
A Tesco spokesperson said: "We're always looking at ways to help our customers make informed choices about the food they buy and we met with Rend to discuss her idea. We're committed to reducing the sugar content across our ranges and have already done lots of work to make the food on our shelves healthier, including reducing the calories across our own label soft drinks and taking sweets and chocolates off the checkouts in all of our stores."
Platings and her new sugar label are set to feature on the BBC's Inside Out programme on Monday evening (15 February).