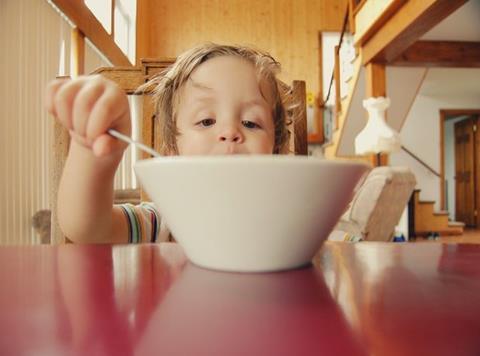 "This is what happens when a large multinational food company uses its legal weight to fight rulings that influence their profits." Such were the words today of Caroline Cerny, lead of the Obesity Health Alliance, in response to the ASA's reversal of its decision to ban a Coco Pops Granola ad that had been seen on children's TV.
The price of this "lobbying effort from Kellogg's", she claimed, was "the future health of our children".
Why don't you tell us what you really think, Caroline?
Seriously, though, her trenchant response is understandable: the advertising of junk food to kids is a hugely troubling issue. A Cancer Research UK report in March found teenagers who watched just one extra junk food advert beyond the average of six across a seven-day period ate almost 340 extra calories per week. And only last month, the charity warned youngsters who spent more than 30 minutes a day online were almost twice as likely to pester their parents for junk food because of a bombardment of ads for crisps, sweets and the like.
But was today's ASA U-turn deserving of health campaigners' opprobrium?
Well… this is what happened.
In August, the watchdog upheld a complaint from the OHA about the Coco Pops Granola commercial, ruling it broke rules about promoting high fat, salt and sugar products to children.
In spite of Kellogg's protestation that the granola was not HFSS, the ASA decided many adults and kids were likely to "very strongly" associate the Coco Pops brand with original Coco Pops. At the time the ad was seen by the OHA, Coco Pops original was an HFSS product and the Coco Pops range was mainly HFSS.
But not in the summer, by which time Kellogg's had undertaken an expansive, health-focused reset of its family-friendly portfolio. The move – announced in November 2017 – saw Coco Pops' sugar level fall by 30% from 30g of sugar per 100g to 17g.
So, it's no surprise Kellogg's disputed the original ASA decision. The company appealed to the ad watchdog's independent regulator and the case was reconsidered. The new decision: the only product featured in the commercial was Coco Pops Granola, which was a non-HFSS product, and families would've understood that. The clip was therefore "not subject to the restrictions prohibiting HFSS product ads from being shown around children's programming".
Hence the OHA's outrage. But it needs to take a breath. Yes, the ad clampdown targeting youngsters with HFSS products is laudable and obviously being taken seriously by the ASA. See, for instance, its two other rulings today that banned poster ads near primary schools for kid-centric McDonald's and Burger King products.
However, had the original Coco Pops judgment stood, it would have set a dangerous precedent against suppliers making conscientious efforts to reformulate or even, like in the case of Kellogg's Ricicles, axe lines too sugary for words. Why bother working hard to be a goody if you're just going to be lumped in with the baddies?
In the cereal giant's own words, the ASA's August ruling would have been "a disincentive for food companies like us to develop and launch better-for-you alternatives at a time when people are looking to our industry to take action".