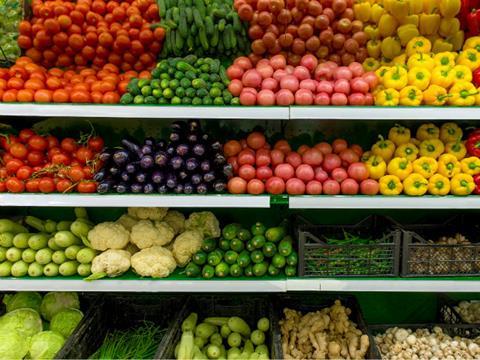 An ad campaign designed to promote the benefits of eating veg will finally hit TV screens in 2019 after winning support from ITV.
Food Foundation-led initiative Peas Please has sealed an agreement with the broadcaster for a "major" push for its Veg Power campaign from January.
The tie-up was announced at today's Vegetable Summit in City Hall, London, as the Food Foundation told assembled industry leaders that the child-focused campaign would reach more than two thirds of families.
The creative content, made by Adam & Eve DDB, is set to debut in January, and will be funded by the £100k of crowdfunding contributions donated to the campaign earlier this year. Iceland, Lidl, M&S, Morrisons, Sainsbury's and Waitrose have also contributed to the campaign's coffers.
Veg Power ads are set to air as part of the ITV's Feel Good initiative which sees the broadcaster put on a series of programmes and segments encouraging the nation to eat better and move more.
The broadcaster has also agreed to provide £2m worth of airtime across its channels including primetime family shows to "engage the nation with this new advert".
"We know that the power of TV can be used to shape culture and this new advertising campaign will really amplify the message that we all need to eat more veg by broadcasting to millions of viewers during ITV's biggest programmes," said ITV CEO Carolyn McCall.
"Working with Veg Power, Adam & Eve DBB and the major food retailers means this campaign will have a real impact on the health of the nation."
It follows commitments earlier in the day from Asda, Aldi and Waitrose to encourage shoppers to add more veg to their baskets as part of the Peas Please initiative to get Brits eating more veg. The three joined the likes of Sainsbury's, Tesco, Lidl and the Co-op which pledged their own schemes to increase veg consumption last year.
Northern Ireland became the final UK nation pledge support to the cause, with Food NI giving its backing while Northern Irish prepared veg supplier Mash Direct committed to donating 300kg of spare veg to food distribution charity Fareshare each month.