Dimbleby is urging ministers to 'break the cycle' of bad diet with a raft of drastic new taxes - but critics are questioning the sense and evidence
Leon restaurant founder Henry Dimbleby has rocked the industry with calls for sweeping taxes on processed and HFSS foods and a huge transformation in food production.
Calling on ministers to "break the cycle" of a diet he claims is dominated by junk food and excess meat consumption, Part 2 of the National Food Strategy (NSF) makes no fewer than 14 recommendations.
So what are the key elements in the report and what could it mean for food and drink companies?
The biggest bombshell is Dimbleby's call for a new sugar and salt reformulation tax, which he says should come by way of a 2024 Finance Bill, to supersede the existing soft drinks sugar levy.
Dimbleby claims the new tax would raise between £2.9bn-£3.4bn a year for the Treasury (compared with £2.3bn-£2.8bn from sugar and £570m-£630m from salt). He says it would reduce sugar intake by up to 10g per person per day and salt intake by up to 0.6g per day.
While campaigners have been calling for the sugar tax to be extended to other categories contributing to obesity, Dimbleby's proposal would mean thousands of new products being targeted. It would also lead to a £3 per kg tax on sugar and £6/kg tax on salt used for all processed foods sold in supermarkets, restaurants and catering.
Dimbleby credits the sugar tax for 36,000 fewer cases of obesity since 2018 but says it has "not been enough to really change people's diets and the health consequences that follow from them" because it is limited in scope.
"If we really want to make a difference, this has to engage everyone"
Dimbleby also claims the CEOs of major food companies have told him privately they cannot make the changes required to tackle the obesity crisis without such legislation creating a level playing field.
But FDF chief scientific officer Kate Halliwell argues: "A salt and sugar tax will ultimately impact those families who are already struggling to make ends meet, by making food and drink more expensive.
"These taxes will not drive reformulation. Food and drink manufacturers have been voluntarily lowering fat, salt and sugars in recipes for decades as well as reducing portion size, but it takes time to change much-loved products."
Exemptions
Supermarket sources have slammed Dimbleby's suggestion small companies with fewer than 250 employees, including thousands of takeaways, could be spared the measures, despite PHE figures suggesting their products contain far more salt and fat than supermarket equivalents.
Whereas many out-of-home establishments would be off the hook, supermarkets would be forced to produce mandatory annual reports on their HFSS sales compared with those of fruit & veg.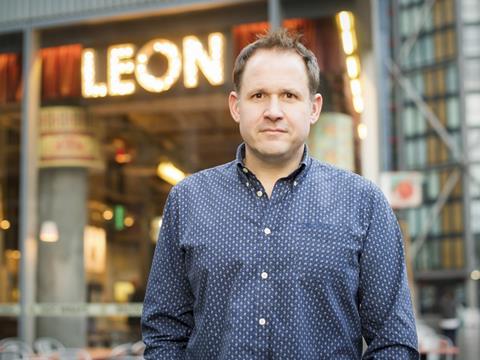 "Dimbleby's report focuses only on large retailers and manufacturers," complains one leading supermarket source. "If we really want to make a difference, this has to engage everyone and particularly the growing number of companies who have never engaged and supply the worst food to millions of lower income consumers and children: small, independent takeaways."
A leading supplier source argues the report "risks demonising thousands of products without evidence".
"All this comes with the government already planning to introduce a ban on HFSS promotions in store and advertising restrictions on TV and online.
"The industry hasn't even felt the economic impact of these proposals yet and now we are faced with another potential hammer blow."
Dimbleby's key proposals at a glance
A new sugar and salt reformulation tax to replace the soft drinks levy, covering all HFSS and processed foods by 2024
Mandatory reporting on HFSS sales by large food companies
Money from taxes invested into iniatives to help poor families, including GPs prescribing fruit & veg on the NHS
The budget for agricultural payments extended to at least 2029 to help farmers transition to more sustainable land use.
Minimum standards set for trade deals and a mechanism for protecting them.
A £1 billion innovation fund to create a better food system.
Government procurement rules to ensure that taxpayer money is spent on healthy and sustainable food.
Source: National Food Strategy (part 2)
Meanwhile, health groups and academics have lined up to praise the report.
"If ever there was an opportunity to finally transform our food system to save lives, this is it ," says Action on Salt and Sugar chairman Graham MacGregor. It's the chance to make the UK"the first country in the world to have a mandatory salt levy," MacGregor says.
"Previous attempts by the government to encourage voluntary reformulation have failed which is why more fiscal measures are urgently needed."
Simon Capewell, professor in public health policy at the University of Liverpool, says: "By the time the average child leaves primary school a third are obese and it's costing more than £50bn a year.
"We know that with the Covid pandemic people who are overweight are particularly vulnerable to infection. Now is the time for us to act."
Ringfenced
Dimbleby calls for some of the cash raised by the tax to be ringfenced to support measures to make healthier food more available to poorer families. They include funding a 'Community Eatwell' scheme under which GPs would prescribe fruit & veg to those at greatest risk.
But there is concern the money could go down a Treasury black hole, as did taxes raised through the soft drinks levy that were supposed to support children's health.
Capewell argues the public will be more likely to back the plans if money is to go to helping the poor, as shown by support for Marcus Rashford's campaign on school meals and healthy start vouchers.
"If this money is hypothecated the evidence shows that it makes it more acceptable," he says. "What happened subsequently with the SDIL [soft drinks levy] is unfortunate and this is part of the political process. We need to hold politicians to account."
Dimbleby also wants some of the money used for GPs to prescribe fruit & veg to those most at risk of obesity, but industry sources claim the proposal lacks clarity. "Is he talking about fresh food or does this include tinned and frozen?" asks one. "More fundamentally, where is the evidence that families are struggling to find cheap fruit & veg? Supermarkets are full of it."
Even more controversial, perhaps, are Dimbleby's plans for a wholesale rethink in the UK's attitude to meat, with calls for the UK to slash consumptions by almost a third.
While he stopped short of proposing a tax, the report suggests changes to land use, moving away from meat production.
Dimbleby calls on the UK to lead the development of novel alternatives to traditional protein, including using plant-based, lab grown and algae alternatives to processed meat in products such as mince.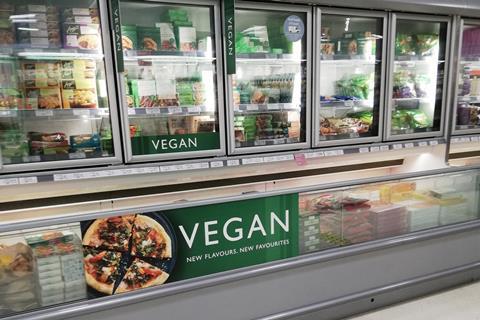 Ben Reynolds, deputy chief executive at Sustain, describes the report, which also calls for the government to regulate minimum standards as a key part of any future post-Brexit trade deals, as "incredibly ambitious". "Obesity rates are rocketing, and health inequalities are widening," he says. "Furthermore, all too often the food sold to us is destroying our natural world and is cruel to animals. This is not a problem of education or individual will, this is a systemic problem that requires leadership from our government."
The government has promised to respond to the report with a white paper within six months. Yet such is the scale of the change suggested, it is hard to see how ministers will come up with concrete plans in anything like that timeframe.
The soft drinks levy alone, point out critics, took years to come to fruition. A much wider and radically new system of taxation will surely take far longer even if ministers find it palatable – which many in the industry desperately hope will not be the case.


Ian covers Tesco, Asda and Morrisons among the major retailers. He's also our go-to guy for all issues related to health, high street and public affairs.