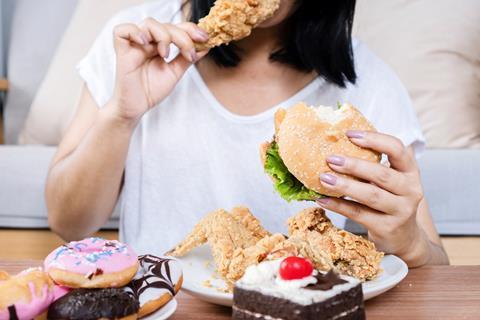 The "world-beating" obesity strategy promised by then prime minister Boris Johnson in 2020 has been watered down like a triple-strength squash as the economy has gone from bad to worse. But what would Labour do differently?
Originally, the regulations included a ban on multibuy promotions such as bogofs and TV ads for junk food before 9pm, as well as a crackdown on online advertising. However, these plans were shelved by the government last year.
The Conservatives have delayed any further decisions on deals and advertising until after the next election.
For Labour, a bogof ban is off the table. "I want to work in a constructive way with food and drink companies to see what proactively they can do," said shadow health secretary Wes Streeting (left) at the 2022 Labour Conference, just days before diluted HFSS rules came into force.
Streeting said Labour supported the Tory u-turn on banning multibuy promotions, saying that it would be "tin-eared" to support measures that would put up prices in the middle of the cost of living crisis.
But in May, Labour leader Keir Starmer pledged to go ahead with plans to ban pre-watershed junk food ads and clamp down on social media advertising.
"The focus we put today is very clearly on advertising," he told the BBC. "This is something the government toyed with and then moved away from I think that showed a fundamental weakness in their approach – an unseriousness about tackling the issues that really matter."
Starmer ruled out a sugar tax on HFSS products – a move that has since been called for by a consortium of almost 40 campaign groups. "What we don't want to do in a cost of living crisis is add to the burden of food costs," he said.
It puts Starmer at odds with a certain former Labour PM. In September, Tony Blair told The Times that an expansion of the soft drinks sugar levy to other HFSS products would "help people live more healthy lives".
One year on: Have HFSS rules made any difference?
1

2

Currently reading

What would Labour do differently on HFSS?