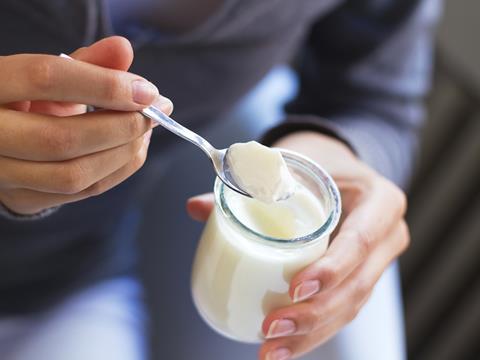 Yoghurt makers have accused Public Health England of unfairly "demonising" yoghurt in its healthy eating campaigns.

The Provision Trade Federation, which represents 85% of branded yoghurt sales in the UK, wrote to PHE last month warning the categorisation of yoghurt alongside ice cream and dairy desserts in Change4Life's Sugar Swap campaign was "misleading".

"Yoghurt is lumped together with higher-sugar alternatives where the ability to control portions is much reduced due to the way they are packaged," said director general Terry Jones.

Dairy UK has also slammed the Sugar Swap campaign for promoting "confusing and contradictory messages", with an "unjustified focus" on yoghurts. "Including yoghurt in a category 'to be avoided' alongside sugary jelly and puddings is not a responsible decision," said CEO Judith Bryans, who has written to George Eustice and Jeremy Hunt to raise the industry's concerns.

The Sugar Swap app was also misleading because it failed to distinguish between natural and added sugars in yoghurt, cheese or butter, despite doing so for plain milk, she added.

Sheila Mitchell, PHE director of marketing, said some dairy products were "very high in sugar" and PHE would continue to encourage families to swap them for healthier alternatives.

"Where products have total sugar that is naturally occurring, the app makes it very clear and we are looking to expand this information to apply to other products where relevant," she added.