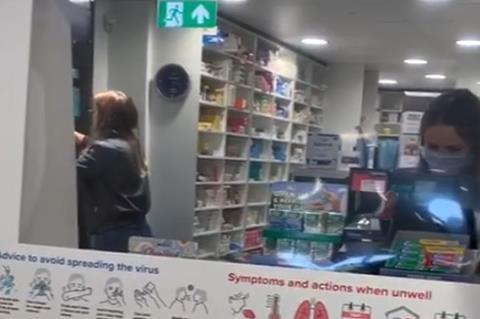 Health and personal care startup Vitality CBD has adapted one of its production lines to create protective screens for retailers during the coronavirus outbreak.
The Birmingham business has so far rolled out 1,000 branded 'bio barriers' for pharmacies and independent shops across the UK, with another 2,500 planned in the coming weeks. They are made on equipment Vitality ordinarily uses for producing counter display units.
The brand's directors were able to "easily adapt their manufacturing process to create bio barriers to help the fight against Covid-19 for frontline workers" it said.
Comprising an acetate screen with a secure serving hatch, each barrier is one metre high and 1.2 metres wide. Barcodes and contactless payment cards could be scanned through the screen, which took fewer than 30 seconds to assemble in store, Vitality claimed.
The brand's move comes following an "overwhelming directive from our customers that they urgently needed protective equipment but lacked the capacity to produce it themselves" said director Nikhil Nathwani.
"We therefore took the decision to switch our focus to producing barriers that can be produced and dispatched within 48 hours."
Established in 2019, Vitality's portfolio of premium CBD products includes drops, oral sprays, cosmetics, fitness supplements and muscle balm.