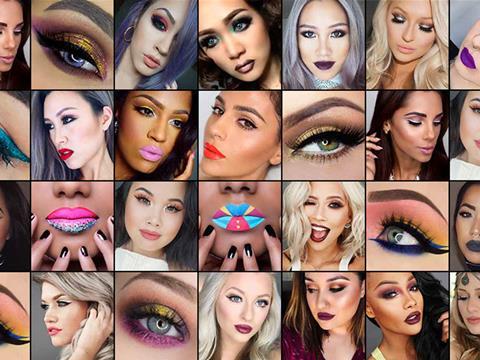 The global home and personal care (HPC) sector is showing some very divergent trends. Broadly the sector can be split between hygiene, homecare, and personal care. Prestige skincare, especially in Asia, is now driving growth in personal care; until recently make-up was the main growth driver.
Prestige beauty industry growth of 6-7% is accelerating (helped by strong growth in travel retail) just when most staples categories are slowing. And unlike in food, where small brands are winning, in prestige cosmetics the big brands are getting bigger. There are lots of local brands in prestige like the rest of fmcg, which is making consumer trial more expensive, but it's the big companies with the R&D budgets, international reach, broad awareness and iconic brands that are winning in repeat purchase, where most of the money is made.
Estée Lauder as a pureplay prestige player has been the big winner, with 13% organic growth in its recent quarter, including stunning 25% growth in skin care. L'Oréal Luxe in 2017 had its best year since 2000 and that momentum has continued with 14% like-for-like growth in Q1 2018, with Asia up more than 20%. Beiersdorf's super premium skincare brand, La Prairie, enjoyed explosive 55% growth in Q1. At first glance it seems that the more expensive the cosmetics brand, the better the growth right now. All this is very good news for margins as ingredients costs for premium cosmetics are not much more, but price points are multiples higher as 'hope in a bottle' sells.
However, there is very little growth in global mass market beauty, currently driven by very weak momentum in the US, where consumers are trading up to prestige, partly on the superior in-store environment at specialist retailers like Sephora and Ulta. Also, pressures with the mass retailers (Amazon vs Walmart, etc) and the shift to online is unhelpful to mass beauty pricing. The picture is little better in the rest of HPC. Price competition in household care, nappies, and haircare remains intense as P&G has increased promotional intensity to defend market share in these "must win", categories evidenced by negative pricing in all of its divisions last quarter. This, together with rising input costs, is putting pressure on gross margins.
So in HPC, how long can the amazing run in prestige last? And when pricing will come through in other categories? Big players like Unilever are investing more in upscale personal care and it claims that 30% of its personal care division is now premium, though only 3% of this unit is deemed prestige. Interestingly Unilever has added beauty to its personal care name, which we believe signals a direction of travel, and possibly indicates an appetite for bigger prestige cosmetic deals in the future.
The better growth in premium is not just a HPC phenomenon, but is increasingly visible across staples with more premium food and beverage companies (Pernod, Remy, Lindt and Danone) seeing much faster growth than mainstream players like Molson, Edgewell, Coty, General Mills and Kraft Heinz. Consumers are trading up and down simultaneously, meaning the middle ground is commoditising fast. If this trend continues, we expect some momentous decisions leading to fundamental portfolio reshaping.
Warren Ackerman is head, global staples research, at Société Générale