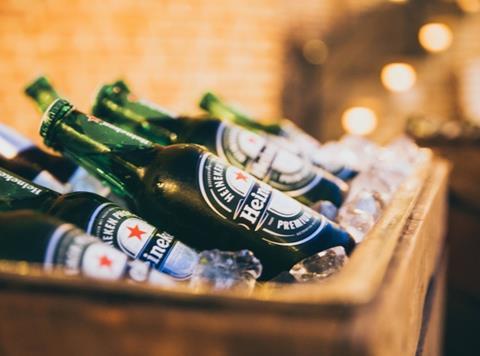 Heineken has joined the throng of brewers calling for supermarkets to ramp up chilled storage in their beer aisles.
The Dutch brewer's category & shopper marketing director Toby Lancaster told The Grocer there was "a lot of work to be done around chilled" on the part of the UK's retailers. "If you speak to any brewer there is a freshness argument."
There was a measure of reluctance from retailers, he added. "It does take capex in fridge costs and running costs, and the outlay of a chiller is quite big, but the returns can be quite big if you link it to shopping missions. Forty percent of all beer and cider purchases in the off-trade are to be consumed within two hours."
Many brewers - most notably BrewDog - have repeatedly called for supermarkets to stock cold beer, especially since trendier brews began making headway in the mults last year.
A spokesman for London's Beavertown Brewery said it was an issue "the UK still has to improve on compared with the US, where chilled storage for craft beer is the norm".
Heineken's Lancaster said the issue was not just affecting craft but all beer. "It goes beyond craft; the freshness of any beer is improved when it's chilled."