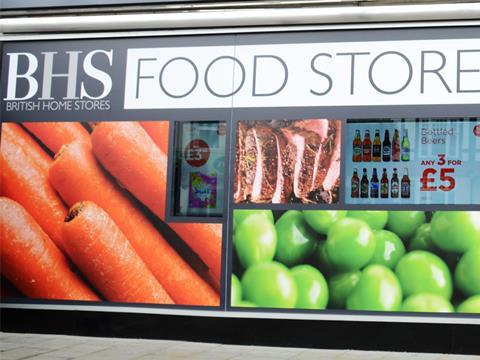 BHS is in trouble. It saw off its most pressing threat last week, by successfully negotiating a sizeable rent reduction across many of its 164 stores. But had its landlords and other creditors not agreed to the company voluntary arrangement (CVA) proposed by BHS it would have gone bust, leaving those same creditors an estimated £1.3bn out of pocket.

That £1.3bn was estimated by BHS, which won't have underplayed the perilous nature of the situation. Yet landlords have been wise to adopt a pragmatic approach to the proposal, says Russell Smith, head of retail and leisure at property consultancy Rapleys. "From a landlord's perspective would you rather have BHS paying a reduced rent or have a large vacant unit on the high street?"

Clearly it's landlords opted to accept a cut in this instance. But BHS is not the only business under pressure on the high street. So does the fact this high street stalwart of 88 years is struggling with a basic bill like the rent suggest rents across UK high streets are too high?

It's not that simple, says Alex Munro, head of retail at Knight Frank. If anything, he argues UK high street rents have been "rebalanced" since the recession. "Landlords have cut their cloth accordingly. And the high street actually represents more value for retailers now because they are in a stronger negotiating position.
"From a landlord's perspective would you rather have BHS paying a reduced rent or have a large vacant unit on the high street?"

Russell Smith, Rapleys
"It's always difficult when some retailers are locked into long-term leases that haven't been reviewed, but there are a number of factors that contribute to the demise of a retailer. Sometimes people point to rent as an issue," Munro adds. "Sometimes they need to point closer to home."

Retail Acquisitions coughed up a quid to Sir Philip Green for BHS in March 2015. And new CEO Darren Topp has made strong moves since, notably a comprehensive and sleek rebrand that covered everything from the logo to the in-store experience and the window displays.

He is also pushing food hard, spending millions revamping the BHS in-store cafés after signing a supply deal with the Compass Group. He also refreshed and re-styled the Booker-supplied in-store c-stores and vowed to make them a cornerstone of every BHS refurb that took place. But the CVA suggests there is still some way to go for BHS. Even if the reported sale of its flagship Oxford Street store to the Abu Dhabi royal family for £55m will help in the short term.

"BHS is interesting," says Smith. "We've looked at it for various clients since it was sold and it has its own set of circumstances. Arguably they haven't moved with the times and have suffered by not being very imaginative. They just aren't trading particularly well."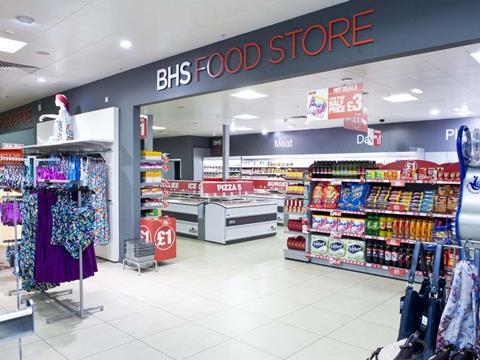 Prime location
BHS is not the only high street business struggling as other pressures punch hard, not least heavy business rates and the intertwined growth of showrooming and online shopping.

Yet there is simply no such thing as an "average situation" when it comes to rent on UK high streets, says Smith, because location is everything. And an undesirable competitor appearing around the corner means retailer perceptions of a good deal on rent can change fast.

"In Birmingham the Bullring is a prime location because it's fantastic. Arguably other centres around it have been drained as a result. So values will always be affected if something better comes along."

As for whether BHS successfully renegotiating rent reductions by as much as 50% in almost a third of its estate will herald a spree of retailers trying the same, it's also unlikely.

Deploying a CVA as a strategic way to reduce rents when a business is under severe pressure is "not a new thing" says Munro. "There were quite a few when the recession first kicked off because it was an opportunity for the most distressed to rebalance [the books]".

Also, the type of unit inhabited by BHS put them in a strong bargaining position in March, says Smith.
"Hundreds of towns have received significant government funding for regeneration of their high streets since 2012"

Matthew Hopkinson, LDC
"If you're in a prime high street unit your ability to negotiate is less powerful, because a landlord can fill it quickly. So smaller high street retailers don't have that bargaining chip. But BHS units are typically larger and multi-level and demand for that type of unit would be less. So it has to be dealt with in a more strategic way. Individual cases need to be dealt with on their own merits."

In addition, the struggles endured by BHS don't represent a general malaise on the high street according to the government, which pointed to "positive progress" this week.

Announcing the launch of a new Great British High Streets Good Practice Guide, it said weekly retail sales on the high street have increased for 33 consecutive months, the longest period of sustained growth since 2008. It also said investment into high street retail property jumped 30% to £2.39bn.

Meanwhile in its H2 report on shopping locations, the Local Data Company said the number of shops closing for business dropped to 728 in 2015, the lowest figure since pre-recession. It added many stores that closed have subsequently reopened "under the control of administrators or rebadged".

Matthew Hopkinson, director at LDC, said 2015 was an "encouraging year for the overall health of our town centres" which he said was down to a combination of "stronger consumer confidence and early signs of restructuring and regeneration having a positive impact". He added "hundreds of towns have received significant government funding for regeneration of their high streets since 2012 when a number of reports were published on the subject".

So even if BHS is staring down a long dark tunnel there are "lots of reasons to be positive from a retailer perspective" adds Munro. "It has been a long slog since the recession. But by and large it's settled down. And you've probably got more retailer interest than we have seen in a long time."