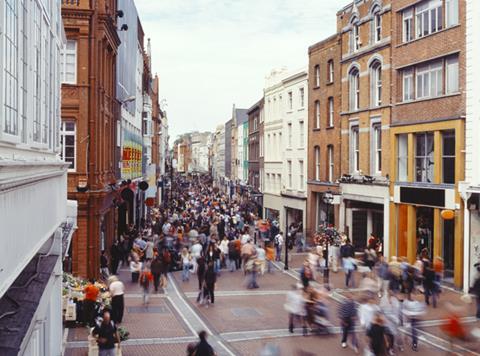 More than 40 retailers have today signed up to a new government initiative to help support independent retailers on the high street.

Under the High Street Pledge, companies including Greggs, M&S and John Lewis have committed to support local regeneration efforts, including providing advice to smaller businesses, funding work to refurbish run-down shopfronts and also putting on community events to help drive footfall.

It is the latest move under the government's Future High Streets Forum, which has previously including a competition to find the best high streets. Argos, Boots and Wetherspoons are among others to have signed up.

"It's great news that a number of our leading high street big hitters have already signed-up, promising to do even more for their local communities such as repainting store fronts or pitching in to organise events," said high streets minister Marcus Jones.

"Our high streets are the life and soul of villages, towns and cities across the country and are a crucial part of our local and regional economies, creating jobs, nurturing small businesses and injecting billions of pounds into the national economy."

Meanwhile the government yesterday claimed businesses will benefit from a quicker and more efficient service when checking and challenging their business rates bills, under plans confirmed by secretary for communities and local government Greg Clark.

Following a period of consultation the government will now press ahead with streamlining the appeals system in England.

It said the new "check, challenge, appeal" process would help prevent speculative appeals, and make sure genuine disputes are settled more quickly.