Boxpark launched in 2011, offering space to independents in recycled shipping containers. Eight years on and its brand new site at Wembley shows how that concept has evolved
It's the launch night of Boxpark Wembley. A sound system pumps music deafeningly through the vast 50,000 sq ft building, there's a towering archway of black and white balloons, and table upon table lined up in the 20,000 sq ft communal eating space. We're surrounded on all sides by contemporary London street food concessions, from Boki coffee to Bombay Burrito, along with bars and game rooms featuring shuffleboard and ping-pong. The venue is braced to welcome 500 people through the doors. How does it compare, I wonder, with the opening night of the first Boxpark in Shoreditch? Founder Roger Wade laughs. "We didn't really know what we were doing then so it definitely feels different."

That's probably an understatement. Wade admits "everyone thought [he] was a lunatic" when, nearly a decade ago, he first dreamed up the idea of a pop-up retail development, housing independent brands and created entirely out of shipping containers. "What do you mean you're going to build a retail development that's a pop-up mall? What do you mean you're going to build it out of containers? No one had ever seen it done.

"But I'd spent 20 years running my own streetwear brand Boxfresh, selling to over 1,000 accounts worldwide, predominantly independents, so I've always supported those businesses. I could see they were getting squeezed out of the high street. My hope was to create a new home for them. That was the essence of the idea."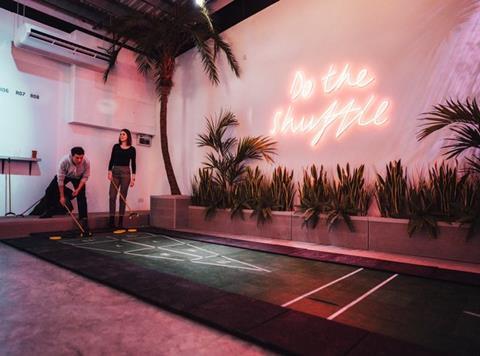 Shoreditch opened in 2011, tenants a mix of streetwear, sportswear, accessories and beauty, with a bit of street food thrown in. The Olympics in 2012 proved a blessing, household names like Nike making a temporary home in one of the 60 recycled shipping containers. But after they "buggered off on us" Wade and his team realised "to be a good retail developer you had to be good at footfall too. So we had to start looking at what creates traffic." Along with amenities like public wi-fi, and great social media, he realised it was street food drawing in the crowds.

"We went along with that. Food is almost resistance against anything housed on the internet and we saw it as the long-term way to go." So when Boxpark Croydon opened in 2016 it was focused entirely on food and drink, sellers bordering a central atrium space and a covered roof that left it less exposed to the elements than its predecessor.

Wembley, Wade insists, takes this evolution one step further. The cavernous space - "it is an industrial shed, but I want it to be the most beautiful shed that was ever built" - is entirely enclosed to allow trading 365 days per year, while individual restaurants (with the exception of TapaVino) have been replaced by kiosks. Everyone eats together, in other words. Crucially, there's a huge emphasis on entertainment. Along with permanent 'play' areas, rows upon rows of ping-pong tables set up in a room by the bar, the events schedule is packed with everything from bingo to bands to live screenings of the Super Bowl. "If you're not entertaining people you won't exist," insists Wade.

In fact, that's where he thinks fellow retailers could pick up a trick or two from the concept.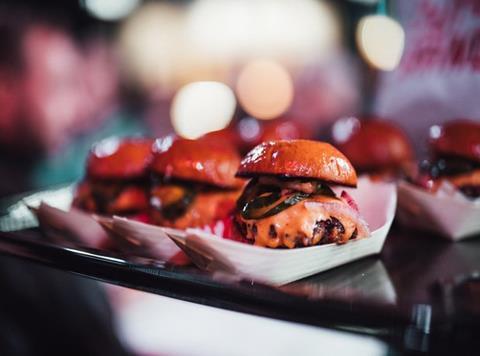 "You've got to create places that entertain the customer. If I look at some of the bigger retailers that are struggling they're struggling because they've lost sight of that. You've got to do it with feeling and authenticity.

"I'm obsessed with the customer experience, every detail. I'm constantly going into my tenants saying 'you might want to look at this or that, look at your PoS or delivery business'. You've got to be that good."

And it's hard to deny Wade is. Sales across Boxpark's three sites will reach £11.5m in 2019, if the company achieves its predicted growth. That's a 576% increase in three years, with sales of £1.7m in 2016. The founder is confident the model will survive outside London too. Brighton, his home town, has long been touted as a possibility.

"I'm not a believer in the death of the high street," he adds. "There'll be a major change and those companies that are entertaining the customer will do well and those that aren't, won't. Those that aren't nimble and don't change won't succeed. Everyone thought I was barmy but hey, look…" And with that, he heads off to entertain his guests.