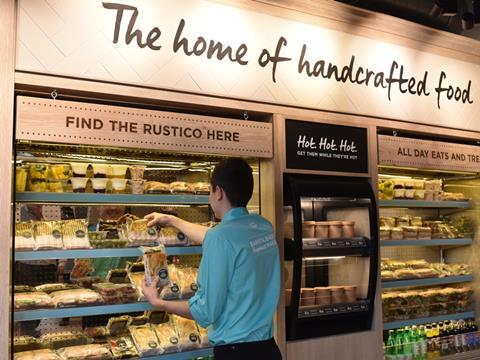 Costa is launching a new autumnal menu as it expands into hot food-to-go options.

Its new range includes soups, meal boxes and wraps. The coffee chain has also added more cakes, tarts and muffins to its repertoire.

The extended menu is available from 7 September.

This will be the first time it has offered soup, with a choice of British pea and Wiltshire ham or the vegan-friendly tomato & basil.

"We're delighted to introduce an extended food menu to our stores from this September. We're committed to providing our customers with the best experience when they visit our stores, and based on their feedback, we've been working with our innovations teams to develop products which we know they'll enjoy," said Costa commercial marketing director Matthew Williams.

"These additions give customers even more choice and are the perfect update to our ever-evolving menu of innovative food & drink options to complement our great-tasting coffee."

Costa currently has 2,000 coffee shops across the UK and an additional 1,180 in 30 overseas markets.